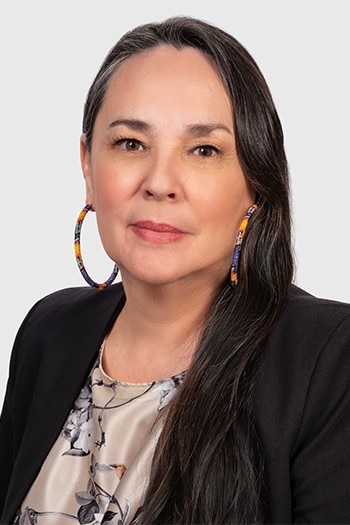 Dana Claxton is a critically acclaimed international exhibiting artist. She works in film, video, photography, single and multi-channel video installation, and performance art. Her practice investigates indigenous beauty, the body, the socio-political and the spiritual. Her work has been shown internationally at the Museum of Modern Art (NYC), Metropolitan Museum of Art (NYC), Walker Art Centre (Minneapolis, MN), Sundance Film Festival, Salt Lake City (UT), Eiteljorg Museum of American Indians and Western Art, Indianapolis (IN) and the Museum of Contemporary Art (Sydney, AU), Cyrstal Bridges (Bentonville, AR). With upcoming exhibitions Nasher Gallery of Art at Duke University (Durham, NC), Memphis Brooks Museum of Art (TN) and the Institute of Contemporary Art in Minneapolis (MN).  She has received numerous awards including the VIVA Award, the Eiteljorg Fellowship, the YWCA Metro Vancouver Woman of Excellence Award, and the Hnatyshyn Foundation Mid-Career Award.
She is Head and an Associate Professor in the Department of Art History, Visual Art and Theory with the University of British Columbia. Her family reserve is Wood Mountain Lakota First Nations located in SW Saskatchewan and she resides in Vancouver Canada.
See more about Dana's Scotiabank Photography Award exhibition found here.