To ensure that the Scotiabank Photography Award is a Canada-wide peer driven search, nominators have been selected from a national sweep of experts in the fields of contemporary art, inclusive of art gallery directors, curators, practicing artists, professors, writers and critics.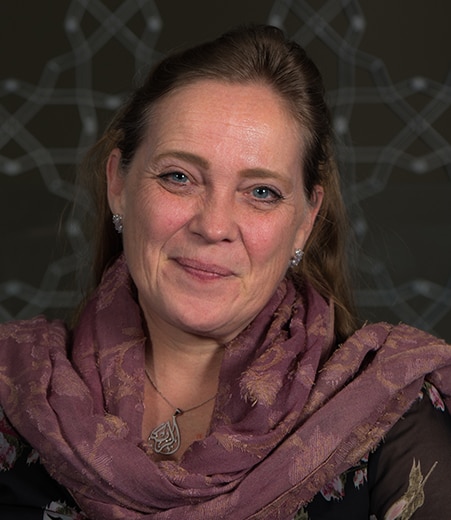 Director/Collections and Public Programs, Aga Khan Museum, Toronto, Ontario

Dr. Ulrike Al-Khamis has over 20 years of experience as a curator and senior advisor for museum and cultural projects, working with institutions including the National Museums of Scotland and Glasgow. More recently Ulrike served as Co-Director at the Sharjah Museum of Islamic Civilization as well as Senior Strategic Advisor to the Sharjah Museums Department in the United Arab Emirates.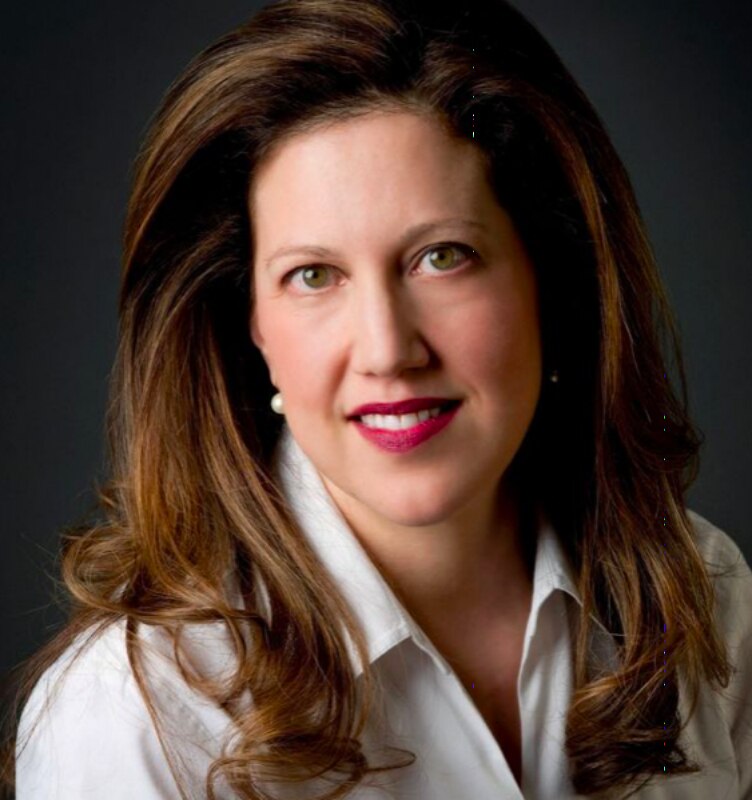 Founder and Executive Director, Art Canada Institute; Adjunct Professor, York University, Faculty of Fine Arts, Toronto, Ontario

Sara Angel is the Founder, Executive Director, and Publisher of the Art Canada Institute at the University of Toronto, a not-for-profit arts organization dedicated to the research, education, and promotion of Canadian art history. The Art Canada Institute is recognized as the leading initiative in making Canadian art accessible to a twenty-first-century audience through the digitization and democratization of the nation's cultural heritage.
An adjunct professor at both York University and Western University, Angel holds a PhD in Art History and is a recipient of a Trudeau Doctoral Scholarship, the most prestigious award of its kind in Canada, given for innovative ideas that will help solve issues of critical importance to Canadians. Angel's doctoral dissertation was on the restitution of Montreal art dealer Max Stern's Nazi-looted art.
An accomplished publishing professional, Angel started her career in Canada at Bruce Mau Design then went to work for the British art publisher Phaidon Press before founding Angel Editions. A recognized authority on visual culture, Angel writes for publications that include Maclean's, Canadian Art, The Walrus, and The Globe and Mail in order to make the world of art accessible to a broad audience. She has had an extensive career in arts journalism, including being editor-in-chief of Chatelaine, a commentator for CBC television's On the Arts, an editor for Saturday Night, and a columnist for The National Post.
Angel has been a guest lecturer at Harvard University, the University of Toronto, Ryerson University, the Royal Ontario Museum, the Art Gallery of Ontario, the National Gallery of Canada, and the Israel Museum. She lives in Toronto with her husband and three children.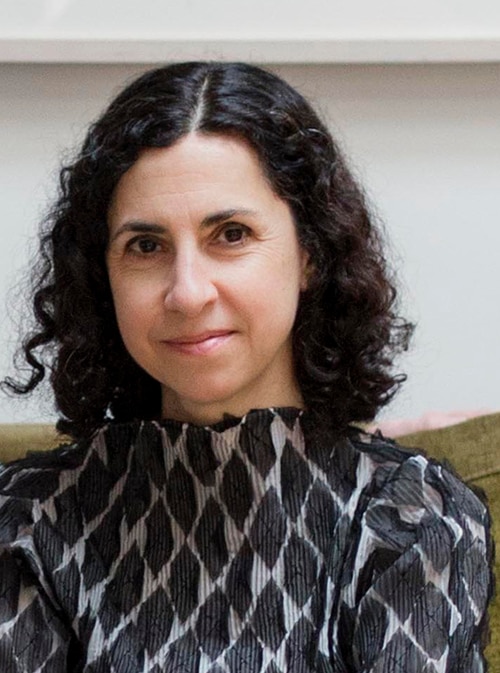 Artist, Adjunct Professor, Photography, School of Image Arts, Ryerson University, Student Gallery Curatorial Coordinator, Ryerson Image Centre, Toronto, Ontario

Sara Angelucci is a Toronto-based artist working in photography, video, audio, and installation. Over the years her projects have developed from a range of archival materials from personal photographs and films—to anonymous and found images. Pointing to histories outside the image frame, her work considers the ways photographs are constructed to tell particular stories, create histories, and participate in memorialization. In her audio works, the human voice through song, mimicked sounds, or spoken word, inserts an immediate human presence – often as a counterpoint to the absence left by photographs.
Based in the history of photography – from vernacular snapshots to professional studio portraiture— research into the technical and social construction of an image inform the direction of her production and offer connections with natural and social histories. Photography's material evolution and its shifting social importance provide rich ground for historical interweaving, and inform the range of materials and references that traverse her projects. In recent years found vernacular images have provided the source material for exploring the relationship between the evolution of photography and natural science.
Sara Angelucci completed her BA at the University of Guelph and her MFA at the Nova Scotia College of Art and Design. She has exhibited her photography across Canada including exhibitions at the Art Gallery of York University, Le Mois de la Photo in Montreal, Vu in Quebec City, the Toronto Photographers Workshop, the MacLaren Art Centre, the Art Gallery of Hamilton, the Richmond Art Gallery, and the St. Mary's University Art Gallery in Halifax. Her work has been included in exhibitions in the US, Europe, and China including the Canadian Cultural Centre in Paris, the Beijing Biennale, and the Lianzhou Photography Festival. Her videos have been screened across Canada and abroad, at festivals in Europe, China, Australia and the U.S. She has participated in artist residencies at the Art Gallery of Ontario, NSCAD (Halifax), the Banff Centre, and at Biz-Art in Shanghai. Angelucci has been the recipient of numerous grants from the Toronto Arts Council, the Ontario Arts Council and the Canada Council. In 2016 she received the prestigious Chalmers Fellowship from the OAC.
Angelucci was the Director of Gallery 44 Centre for Contemporary Photography from 1998 – 2008. She is currently an Adjunct Professor in Photography, School of Image Arts, Ryerson University and is the Curatorial Coordinator for the Student Gallery at the Ryerson Image Centre. Her work is represented by the Stephen Bulger Gallery in Toronto, Patrick Mikhail Gallery in Montreal, and PH Neutro in Siena, Italy.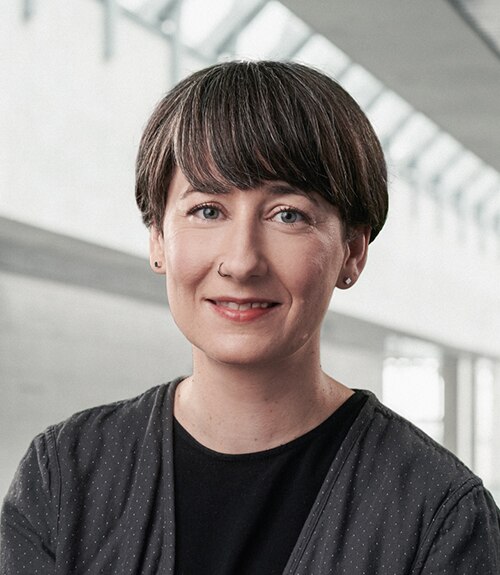 Assistant Curator, Contemporary Art, National Gallery of Canada, Ottawa, Ontario

Nicole Burisch is Assistant Curator, Contemporary Art at the National Gallery of Canada. She holds a BFA in Ceramics from the Alberta College of Art and Design, an MA in Art History from Concordia University, and was a 2014-2016 Core Fellow Critic-in-Residence with the Museum of Fine Arts, Houston. With a background working in artist-run centres, her projects centre discourses of craft, feminism, performance, publishing, labour, and materiality within contemporary art. Recent projects include I've Only Known My Own, an exhibition of performances and their traces featuring artists Nadège Grebmeier Forget, Ursula A. Johnson, Autumn Knight, and Michelle Lacombe; and a position as Managing Editor for the new publication Desire Change: Contemporary Feminist Art in Canada, edited by Heather Davis (MAWA/McGill Queens). Her research with Anthea Black into curatorial strategies for politically engaged craft practices is included in milestone publications The Craft Reader (Berg) and Extra/ordinary: Craft and Contemporary Art (Duke University Press) and together they are currently co-editing a new publication, Craft on Demand: The New Politics of the Handmade, forthcoming from Bloomsbury. Her writing has been published in periodicals No More Potlucks, FUSE Magazine, dpi: Feminist Journal of Art and Digital Culture, Textile: The Journal of Cloth and Culture, Cahiers métiers d'art-Craft Journal, and in exhibition catalogues for Carleton University Art Gallery, La Centrale Galerie Powerhouse, Stride Gallery, and the Richmond Art Gallery. Burisch has held positions and presented projects with a number of organizations, including: She Works Flexible (Houston), Mentoring Artists for Women's Art (Winnipeg), Artexte (Montreal), Walter Phillips Gallery (Banff), The New Gallery (Calgary), Centre des arts actuels Skol (Montreal), and the Mountain Standard Time Performative Art Festival (Calgary).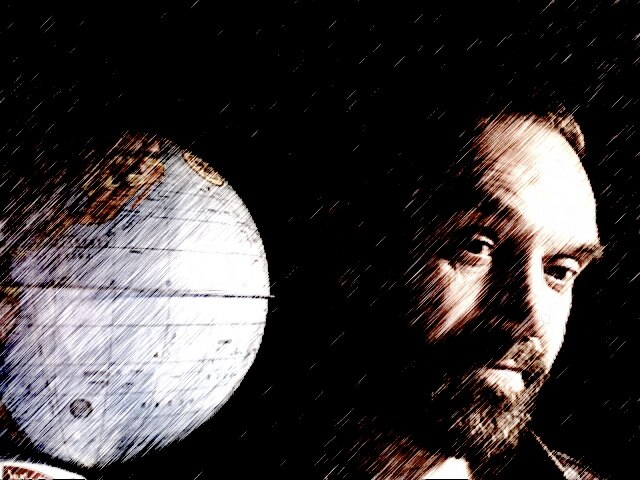 Director/Curator, Dalhousie Art Gallery, Halifax, Nova Scotia

Peter Dykhuis was born in London, Ontario. He graduated in 1978 with a BFA from Calvin College in Grand Rapids, Michigan, then moved to Toronto, Ontario, relocating to Halifax, Nova Scotia, in 1991 where he continues to live and practice.
In the early 1980s while living in Toronto, Dykhuis installed travelling exhibitions for the Art Gallery of Ontario, then practiced as a freelance exhibition designer and architectural modelmaker. From 1982 to 1991, Dykhuis possessed a recreational pilot's license, with a night rating, and flew Cessna 172s out of Toronto Island Airport.
After moving to Halifax, Dykhuis worked at the Anna Leonowens Gallery at NSCAD University, becoming its Director in 1996. In August 2007, he became the Director/Curator of Dalhousie Art Gallery at Dalhousie University where he is responsible for its administration and programming. Dykhuis has curated dozens of exhibitions at the Dalhousie Art Gallery and published numerous catalogue essays and critical articles. In extra-curricular activity, he has presented papers at the annual conferences of the College Art Association and the University Art Association of Canada. He has also served on various boards of artist-run centres and other public galleries and is the Past Chair of the University and College Art Gallery Association of Canada after serving as ViceChair, then Chair, for 8 years. He currently is the Chair of Arts Nova Scotia, the provincial arts funding agency.
In addition to his administrative and curatorial gallery experience, Dykhuis also maintains an active studio practice and has participated in group-shows across Canada and the United States as well as in London and Vienna. In addition, he has mounted solo exhibitions in Tokyo, Sydney, and New York City. Dykhuis was a member of the Red Head Gallery in Toronto from 2004 to 2013 but in 2014 he founded a new cooperative gallery in Halifax named HERMES. Over the decades, he has received multiple awards and grants and has his work placed in numerous public and private collections.
Woven through this is Dykhuis' involvement with the dance/movement community as a set designer and a project leader with transdisciplinary group named PHIN from 2012-15 where he contributed visual arts components alongside those of dancers, a choreographer, and a spokenword artist.

Curator, Photography, Art Gallery of Ontario, Toronto, Ontario

Sophie Hackett is the Curator, Photography at the Art Gallery of Ontario (AGO) and adjunct faculty in Ryerson University's master's program in Film + Photography Preservation and Collections Management. Recent publications include "Queer Looking: Joan E. Biren's Slide Shows" in Aperture (spring 2015), "Encounters in the Museum: The Experience of Photographic Objects" in the edited volume The "Public" Life of Photographs (Ryerson Image Centre and MIT Press, 2016), and "Far and Near: New Views of the Anthropocene" in Anthropocene: Edward Burtynsky, Jennifer Baichwal and Nicholas de Pencier (AGO and Goose Lane, 2018).
Hackett's curatorial projects during her tenure at the AGO include Barbara Kruger: Untitled (It) (2010); Songs of the Future: Canadian Industrial Photographs, 1858 to Today (2011); Max Dean: Album, A Public Project (2012); What It Means To Be Seen: Photography and Queer Visibility and Fan the Flames: Queer Positions in Photography (2014); Introducing Suzy Lake (2014); Thomas Ruff: Object Relations (2016) and Outsiders: American Photography and Film, 1950s-1980s (2016). She was the lead juror for the AIMIA | AGO Photography Prize in 2010, 2012, 2014 and 2017. Hackett led the installation of new galleries dedicated the AGO's photography collection, also in 2017. She most recently co-curated the exhibition Anthropocene, the latest project by collaborators Edward Burtynsky, Jennifer Baichwal and Nicholas de Pencier, at the AGO and the National Gallery of Canada in 2018.
Hackett was a 2017 Fellow with the Center for Curatorial Leadership.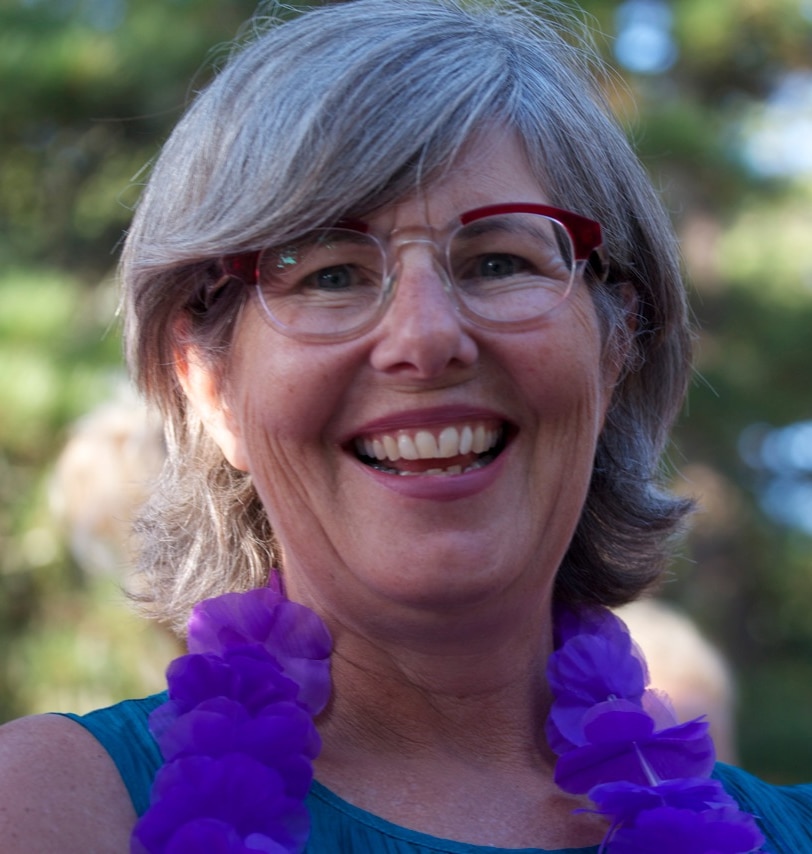 Head of Exhibitions and Education, Musée d'art contemporain de Montréal, Montréal, Québec

Lesley Johnstone is Head of Exhibitions and Education at the Musée d'art contemporain where she is responsible for the development and management of an innovative program of 10 to 15 contemporary exhibitions annually, as well as the Educational Activities, Public Programs, Publications and Digital Content. She has been a curator at the Musée d'art contemporain since 2007 where she has organized many solo exhibitions including those by Rafael Lozano-Hemmer, Liz Magor, Valérie Blass, Luanne Martineau, Patrick Bernatchez, Lynne Marsh, Francine Savard, Tino Sehgal, Eve Sussman and Simon Starling and Julian Rosefeldt. In 2011, Johnstone commissioned a major public art projection by Krysztof Wodiczko involving homeless people coproduced by the Quartier des Spectacles, that was projected on the Théâtre Maisonneuve in Montréal. In 2017 she co-curated with Monika Kin Gagnon In Search of Expo 67, an exhibition of new works by 19 contemporary Quebec and Canadian artists inspired by Expo 67. She was also the co-curator of the 2014 Montreal Biennale L'Avenir (looking forward), and the 2008 and 2011 Québec Triennials.
Lesley Johnstone was Artistic Director of the International Garden Festival at the Jardins de Métis from 2004 to 2007 where she managed an international competition and oversaw the construction of over 45 temporary gardens by contemporary artists, architects and landscape architects. She was Head of Publications at the Canadian Centre for Architecture from 1998 to 2003. Long time associated with Artexte information centre, Lesley Johnstone has written many catalogue texts and has edited of a number of anthologies, exhibition catalogues and monographs on contemporary Canadian art. She has participated in numerous committees and juries for public art competitions in Québec, including those for the Parc des rapides in Lasalle, and Luminothérapie, Quartier des spectacles, Montréal. She has been a consultant for the City of Montreal for the integration of contemporary art projects in the Parc Frédéric-Back.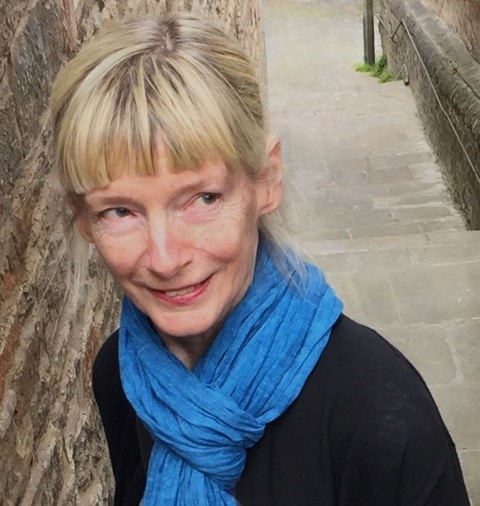 Director of Institutional Gifts, Vancouver Art Gallery, Vancouver, British Columbia

Karen Love has worked in various capacities at the Vancouver Art Gallery since 2006, including Manager of Curatorial Affairs and Manager of Publications. She currently writes and edits a wide range of documents supporting the Gallery's endeavours. Love was formerly Director/Curator of Presentation House Gallery (1983-2001) and subsequently worked as an independent curator, writer and editor.
She has produced over 160 exhibitions and 100 art publications. Her curatorial history includes Death and the Family; Don't Kiss Me: Disruptions of the Self in the Work of Claude Cahun; Jan Peacock: Reader by the Window; Wyn Geleynse: Film Works; Light, Surface & Sound: Photography, Sculpture, Music and Film by Michael Snow; Running Fence: Geoffrey James; Suenos (Dreams) Photomontage work by Grete Stern; War Zones, a multi-venue international contemporary art project co-curated with Karen Henry; Mark Ruwedel: Written on the Land, which toured Canada; Facing History: Portraits from Vancouver, an exhibition and book co-published by PHG and Arsenal Pulp Press, with a tour to Paris and Basse Normandie in France; Weathervane, co-produced and toured by Oakville Galleries and the Ottawa Art Gallery; and Variations on the Picturesque at the Kitchener-Waterloo Art Gallery, co-curated with K. Henry. Books produced for the Vancouver Art Gallery include Mark Lewis: Cold Morning (in cooperation with the Justina M. Barnicke Gallery/Hart House, University of Toronto, for the 2009 Venice Biennale, trilingual); and The Colour of My Dreams: the Surrealist Revolution in Art (2011), Dawn Ades, cur/ed.
Love's project Memory Palace [3 artists in the library], presented at the Vancouver Public Library/Central Branch, consisted of solo photographic and video commissions and exhibitions by Carol Sawyer, Angela Grauerholz and Esther Shalev-Gerz (2008-2010). She worked with co-founding producers of CABINET: Interdisciplinary Collaborations to present Projections, a three-work video/live music program for which two projects were new commissions, at the Roundhouse, Vancouver in association with the Vancouver Art Gallery, Turning Point Ensemble and PuSh International Performing Arts Festival. She was a board member of Doryphore Independent Curators Society, a member of the Public Art Committee for the City of Vancouver, and is the author of an online Curatorial Toolkit commissioned by 2010 Legacies Now.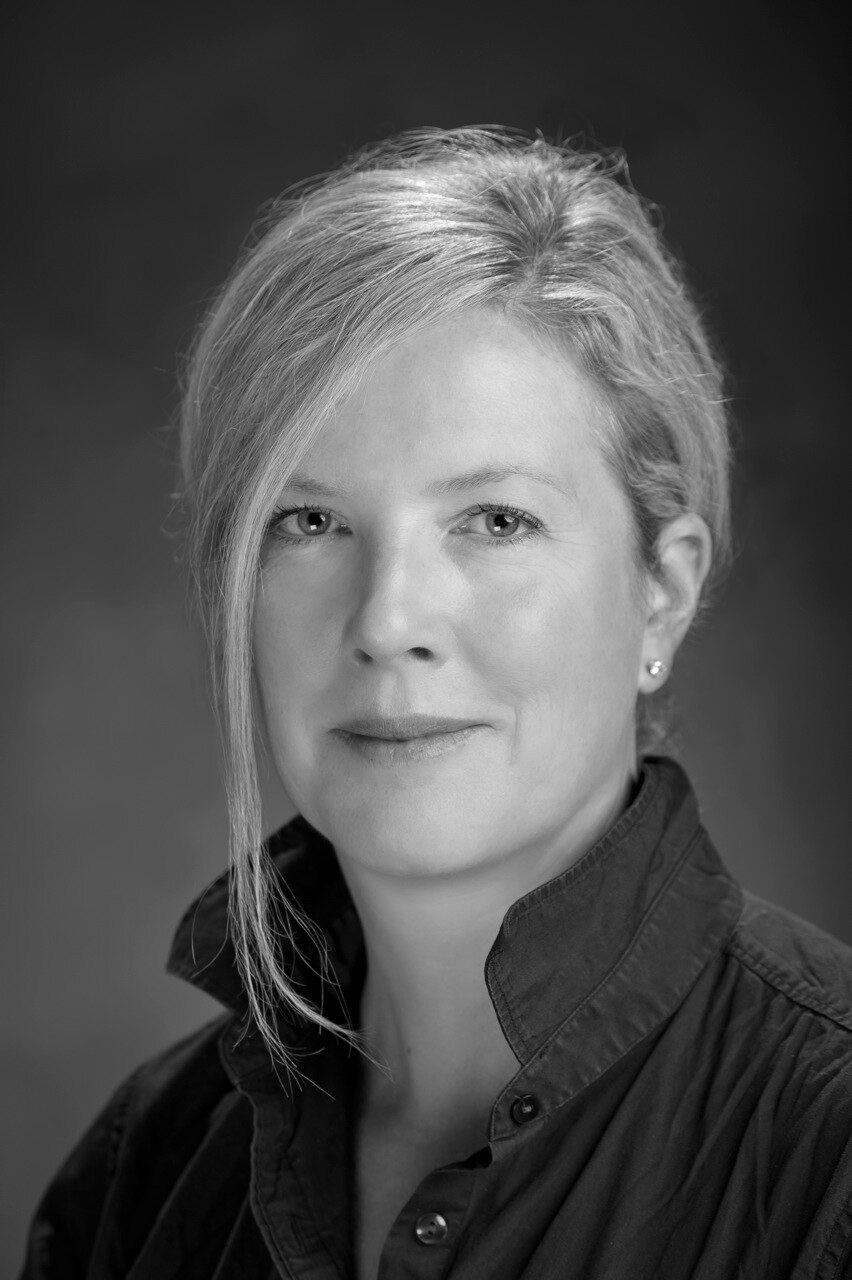 Director/Curator  of Simon Fraser University Galleries , Simon Fraser University, Burnaby, British Columbia

Melanie O'Brian was previously Curator/Head of Programs at The Power Plant Contemporary Art Gallery in Toronto and Director/Curator at Artspeak in Vancouver. O'Brian has organized exhibitions and offsite projects nationally and internationally, including at the Vancouver Art Gallery where she was Assistant Curator until 2004. She has edited numerous publications including Omer Fast: 5,000 Feet is the Best (Henie Onstad Kunstsenter/The Power Plant/Sternberg, 2012) with Milena Hoegsberg; Stan Douglas: Entertainment (The Power Plant, 2011); Judgment and Contemporary Art Criticism (Artspeak/Fillip, 2010) with Jeff Khonsary; Vancouver Art and Economies (Arsenal Pulp Press/Artspeak, 2007), and written for catalogues and magazines including The Exhibitionist, Yishu and C.
Audain Chief Curator, The Polygon Gallery, North Vancouver, British Columbia

Helga Pakasaar is a contemporary art curator based in Vancouver. She is Chief Curator at the Polygon Gallery (formerly Presentation House Gallery) in North Vancouver, Canada where, since 2003, she has produced exhibitions, public art commissions and publications with a focus on contemporary photographic and media art, and their histories. Previously she was curator at the Art Gallery of Windsor (1995-2001) and the Walter Phillips Gallery in Banff (1986-1990) and has worked as an independent curator, most recently organizing the 2015 inauguration of Vancouver's Griffin Art Projects and a 2010 Eleanor Bond exhibition at Plug-In, Winnipeg.
In the past decade, she has produced solo exhibitions of photographic and media art with Stan Douglas, Lee Friedlander, Liz Magor, Anna Oppermann, Miroslav Tichy, Tris Vonna-Michell, Marianne Wex and Kohei Yoshiyuki, among others. Reflecting her wide interest in camera works, in 2018 she curated "Susan Hiller: Altered States", Hannah Rickards: one can make out the surface only by applying any dark object on the ground" and "Batia Suter: Parallel Encyclopedia Extended". Her group exhibitions have identified critical trends in international contemporary art, such as new approaches to narrative in "Not Necessarily in that Order" (2010): media works by Rossella Biscotti, Karen Cytter, Susan MacWilliam, Aida Ruilova and Lisa Steele. Her writing has been published in various catalogues, and often with a focus on Canadian artists, she produced the first monographs on Isabelle Pauwels and Judy Radul, an online interactive publication of Glenn Lewis's early work, and two artist books by Jonah Samson.
In addition to working with twentieth-century classic and experimental photography, as in the "Malcolmson Collection" exhibition (2009), her decades-long engagement with reinvigorating the histories of photography has involved primary research into archives, underrecognized practitioners and vernacular photography. As early as 1986, she brought attention to Fred Herzog with "In Transition: Postwar Photography of Vancouver" and in 2013, "NEWS!" traced a speculative history of Vancouver press photography over a hundred-year period. More recent research-based projects include: restaging the BC Almanac, a 1970 NFB exhibition and anthology of 15 artist books; "C.1983", a two-part exhibition about the artistic context of the so-called Vancouver school of photography; and
"Nanitch: Early Photography in British Columbia" that aimed to subvert nineteenth-century colonial narratives.
She received the Alvin Balkind Curatorial Achievement Award, was shortlisted for the International Walter Hopps Curatorial Achievement Award and has served on many art award juries.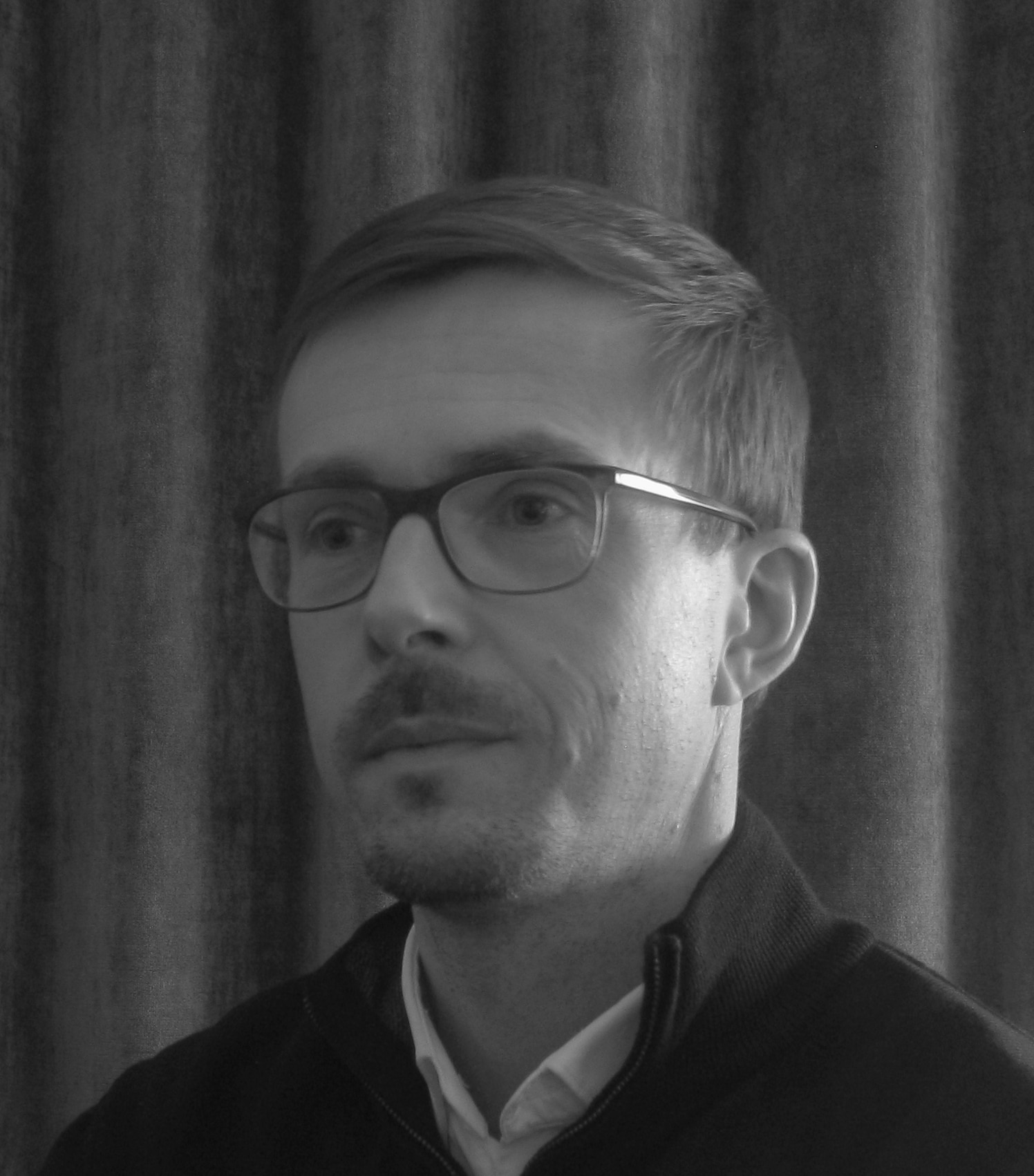 Associate Professor, Department of Art History, Université du Québec à Montréal, Montréal, Québec

Eduardo Ralickas is an Associate Professor in Art History and Aesthetics at the Université du Québec à Montréal (UQAM). He obtained his PhD in art history at the École des hautes études en sciences sociales (EHESS, Paris) and the Université de Montréal. He also holds a Bachelor of Fine Arts from Concordia University, where he majored in photography while studying mathematics, philosophy, and art history. Before joining UQAM's Department of Art History he taught courses in art theory, including the theory and history of photography at Concordia University and the Université de Montréal. Ralickas is the former English-language Assistant Editor of the now-defunct magazine Parachute and is currently part of the editorial team of the peer-reviewed journal RACAR. He also sits on the editorial board of the Journal of Canadian Art History. He is a member of the board of directors of Artexte and the Universities Art Association of Canada (UAAC), and is the former chairman of the board of directors of Occurrence, espace d'art et d'essais contemporains in Montreal. Ralickas has authored a number of essays that engage critically with the conditions of contemporary art, topics in the history of aesthetics, and the intersections of art and politics. He has also penned catalogue essays and other texts on Canadian artists Angela Grauerholz, Raymonde April, Evergon, Donigan Cumming, Ève K. Tremblay, Michel de Broin, Tim Clark, Olivia Boudreau, and Marisa Portolese, among others. He has translated the work of scholars such as Bruno Latour, Éric Michaud, Daniel Vander Gucht, and Vincent Bonin, and edited texts by Slavoj Žižek, Amelia Jones, Caroline A. Jones, David Tomas, and Victor Tupitsyn. His current research interests include the agency of pictures, the uses of photography in the production of knowledge, and the performance of art-historical narratives. His writings on these topics stem from a long-standing engagement with modern and contemporary German and French philosophical traditions, chief among them German idealism, phenomenology, and post-structuralism. He is currently working on a book-length manuscript on the voicing of photography as a mode of counterknowledge. He is a founding member of the research group Formes actuelles de l'expérience photographique : épistémologies, pratiques, histoires ("Contemporary Forms of Photographic Experience: Epistemologies, Practices, Histories") led by senior photography scholar Martha Langford (Concordia University). Ralickas has curated a number of exhibitions, including Raymonde April's Equivalences I–IV (2010) and Sophie Bélair-Clément's 2 Rooms Equal Size, 1 Empty, With Secretary, (2013).