To ensure that the Scotiabank Photography Award is a Canada-wide peer driven search, nominators have been selected from a national sweep of experts in the fields of contemporary art, inclusive of art gallery directors, curators, practicing artists, professors, writers and critics.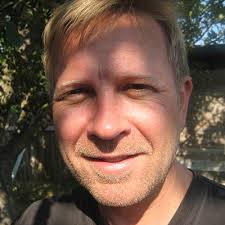 Wayne Baerwaldt is a visual arts curator and media producer. He has commissioned and co-produced numerous international exhibitions, events, symposia, video installations and publications that trace diverse artmaking strategies.  Recent projects include The Shadow of the Sun: Ross Bleckner and Zachari Logan at University Art Galleries, University of Saskatchewan, Thierry Marceau: The Great One's Back at the Art Gallery of Alberta and a series of commissioned artworks for Cadillac Fairview Corp.. He is currently working with LA-based Blake Little on a touring exhibition of photographic portraits and conducting research to realize a social sculpture to commemorate the presence of Chief Sitting Bull near Wood Mountain, Saskatchewan.
He is a Michele Sereda Artist in Residence for Socially Engaged Practice at the University of Regina (MAP and Hill/Levine Business Schools).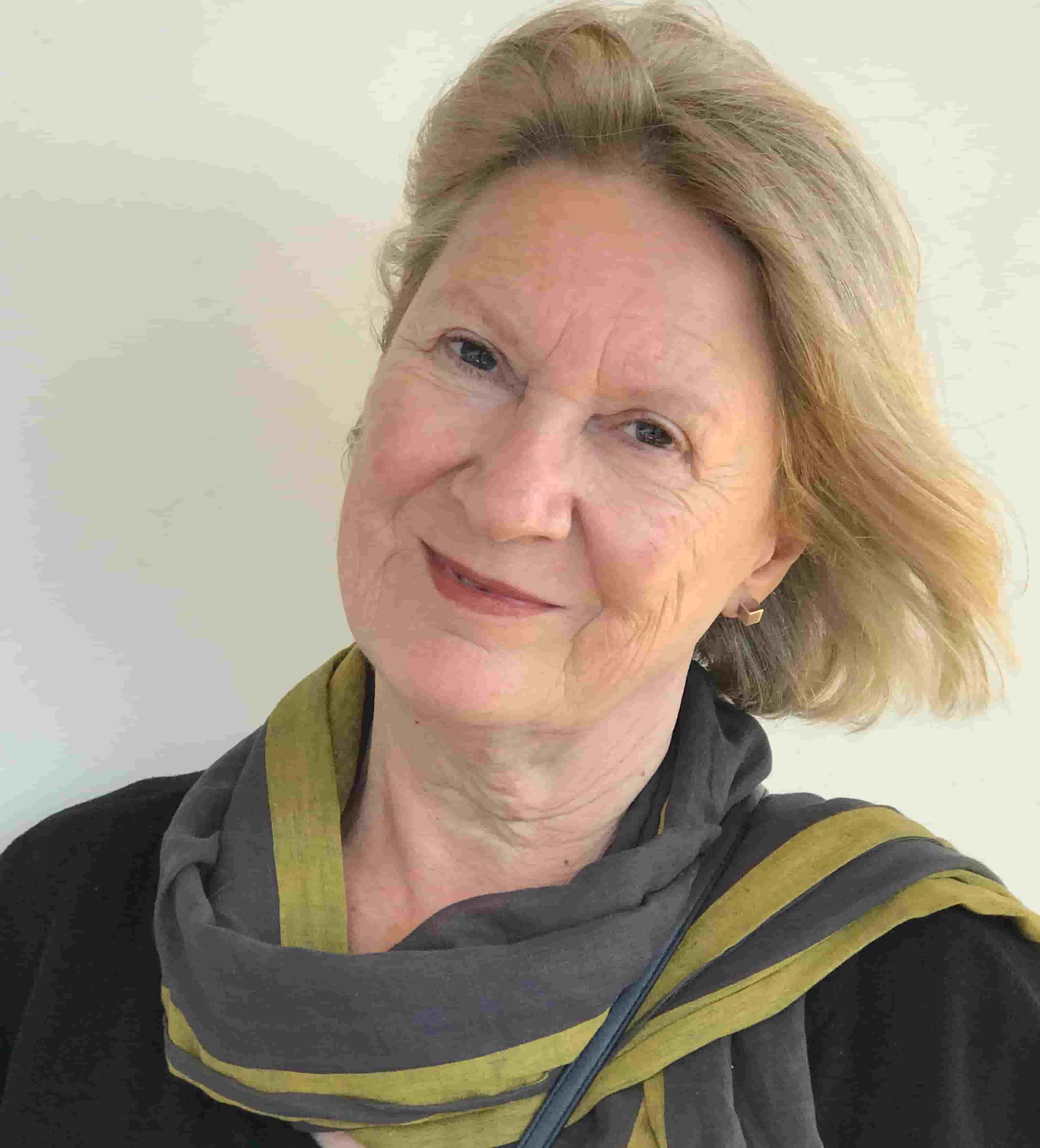 Jessica Bradley is an independent curator and consultant with degrees in English Literature, Art History and Communications and Cultural Studies. She has been Associate Curator of Contemporary Art at the National Gallery of Canada and Curator of Contemporary Art at the Art Gallery of Ontario, responsible at both institutions for contemporary exhibition programs and acquisitions in all media. She has taught contemporary art and critical theory at the University of Ottawa and Concordia University, Montreal and is a three-time commissioner for Canada's representation at the Venice Biennale.
Bradley has published extensively on Canadian and international contemporary art in exhibition catalogues, monographs and anthologies. She has organized numerous solo and group exhibitions in Canada and abroad, including 
Counterpoints: Photography through the Lens of Toronto Collections, Art Museum at the University of Toronto, CONTACT photography Festival 20th Anniversary, 2016; Rodney Graham: A Little Thought, AGO, 2004 and touring to MOCA, Los Angeles, ICA Philadelphia and the Vancouver Art Gallery, and The Bigger Picture, Contemporary Photography Reconsidered, AGO, 2000. She founded and directed her own gallery in Toronto from 2005 to 2015.
Mary Bradshaw is the Director of Visual Arts at the Yukon Arts Centre, where she feels her most important role is to bridge the gap between the public and contemporary art in the North. Her enthusiasm for, and training in, art education and museum studies has led her to various cultural administration roles in artist run centres, public art institutions and a national sporting event. Certain that opening crates is one the most underrated tasks in the Gallery, she always jumps at the chance to peer inside at the treasures. She has a MA in Museum and Gallery Studies from the University of Newcastle, UK and interned at Tate Britain. Mary has served on the Sobey Art Award Curatorial Jury Panel, was awarded volunteer of the year for her work organizing the Canadian Museums Assoc National Conference in Whitehorse and is Secretary for the Friends of the Gallery Society for the Yukon Permanent Art Collection.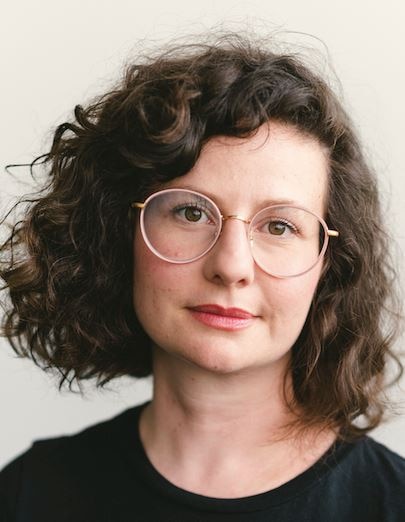 Noa Bronstein is a curator and writer based in Toronto. Her practice is most often focused on considering issues around place and space-making and thinking through how artists disrupt and subvert systems including those registering across social, political and economic structures.
Noa has held several positions in the arts including Executive Director of Gallery 44 Centre for Contemporary Photography and the inaugural Senior Curator at the Small Arms Inspection Building (Mississauga). Her writing has appeared in PREFIX Photo, Canadian Art, Border Crossings, The Journal of Curatorial Studies and C Magazine. Recent curatorial projects include When Form Becomes Attitude at Contemporary Calgary, bust/boom at The New Gallery (Calgary), With an instinct for justice at Doris McCarthy Gallery (Toronto) and Aleesa Cohene's solo exhibition I Don't Get It at Gallery 44 (Toronto), The Rooms (St. John's) and Western Front (Vancouver). Noa is currently a Project Manager in the Exhibitions Department at the Art Gallery of Ontario.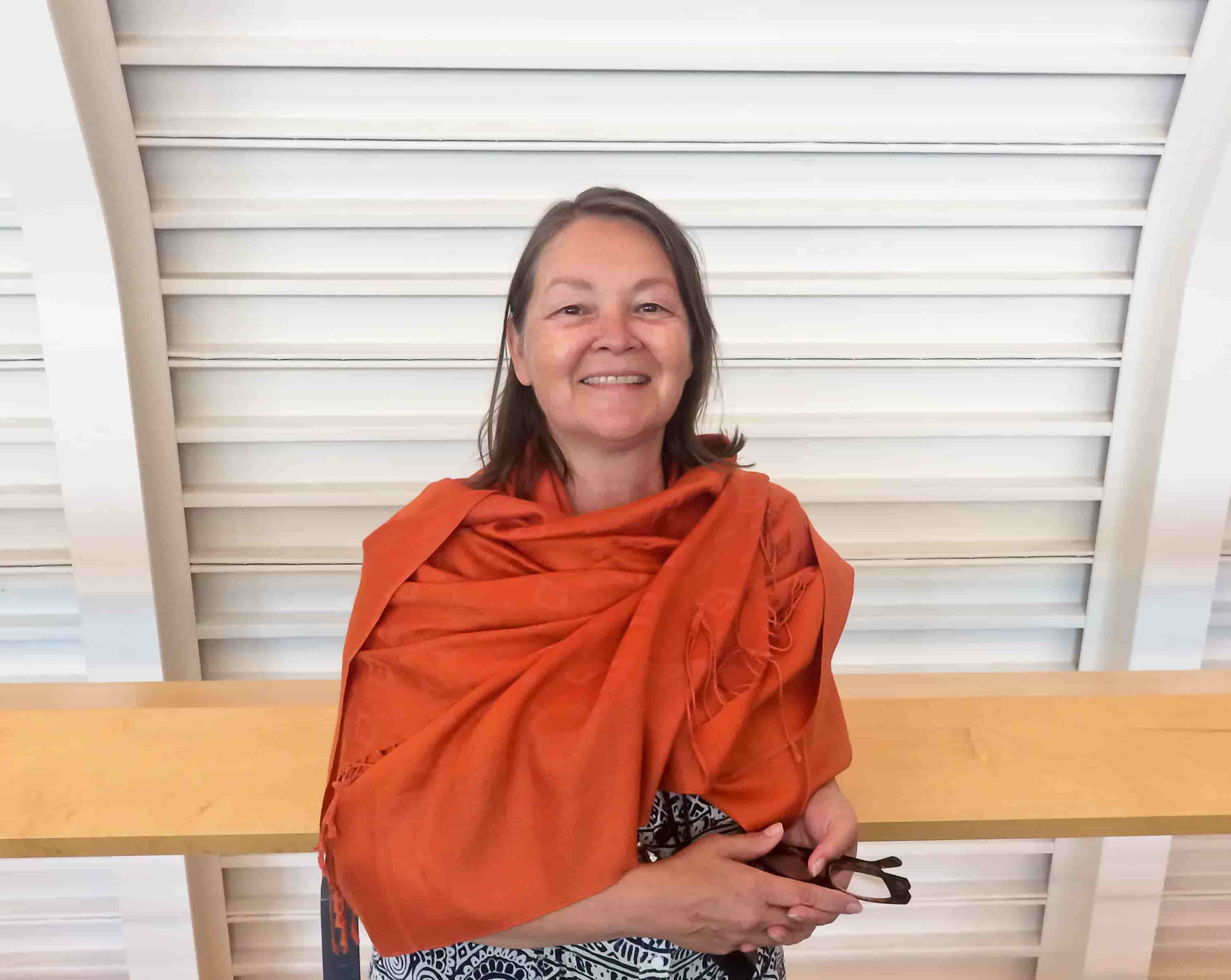 Lorna Brown (Canadian, b. 1958) is Acting Director/Curator at the Morris and Helen Belkin Art Gallery and a visual artist, writer, educator and editor. She has exhibited her work internationally since 1984. Brown was the Director/Curator of Artspeak Gallery from 1999 to 2004 and is a founding member of Other Sights for Artists' Projects, a collective of artists, architects and curators presenting projects that consider the varying conditions of public places and public life. She has taught at Emily Carr University of Art and Design and Simon Fraser University. Her recent curatorial projects include Digital Natives and Institutions by Artists. Brown received an honorary degree from Emily Carr University of Art and Design (2015), the Vancouver Institute for the Visual Arts Award (1996) and the Canada Council Paris Studio Award (2000). Her work is in the collections of the Morris and Helen Belkin Art Gallery, the National Gallery of Canada, the BC Arts Council, the Surrey Art Gallery and the Canada Council Art Bank.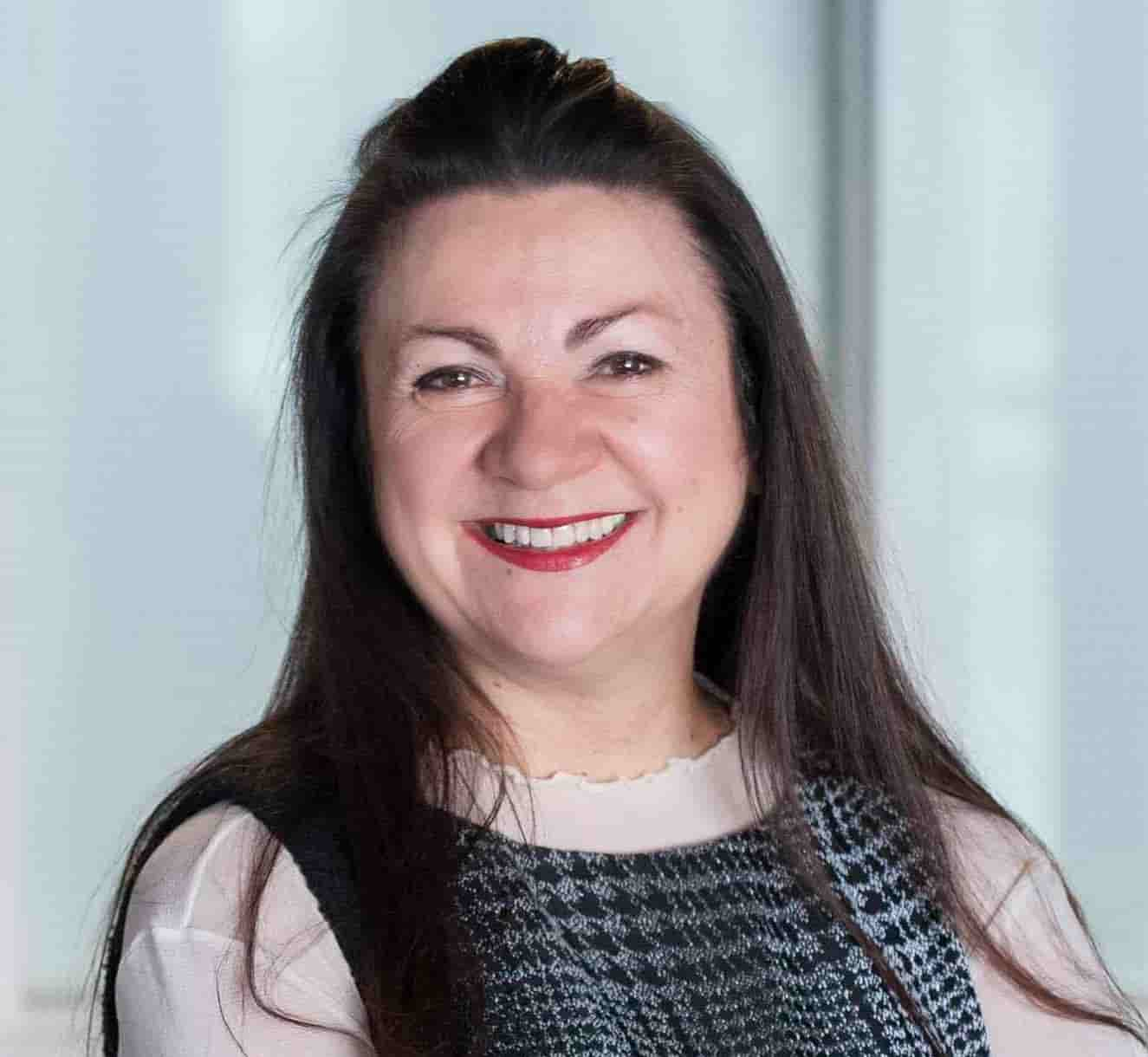 Louise Déry, holds a PhD in art history, is the director of Galerie de l'UQAM (Université du Québec à Montréal) and an associate professor for the Department of Art History, UQAM. Previously curator at the Musée national des beaux-arts du Québec, Québec City, and the Montreal Museum of Fine Arts, as well as director of the Musée régional de Rimouski, she has curated many projects featuring artists such as Giuseppe Penone, Rober Racine, Sarkis, Nancy Spero, Dominique Blain, Françoise Sullivan, Michael Snow, Donatella Landi, Raphaëlle de Groot and Aude Moreau, amongst others. Curator of some thirty exhibitions abroad, including a dozen in Italy, and others in France, Switzerland, Belgium, Spain, Turkey, the United States and Asia, she was curator of the Canada Pavilion at the Venice Biennale in 2007, with a David Altmejd exhibition. At the 2013 and 2015 Venice biennales, she has curated performances by Raphaëlle de Groot and Jean-Pierre Aubé.
Déry has received the first Hnatyshyn Foundation Award for Curatorial Excellence (2007) and the Governor General's Awards in Visual and Media Arts (2014). She is also a member of the Royal Society of Canada and Chevalier in the Ordre des arts et des lettres, France. She lives in Montreal.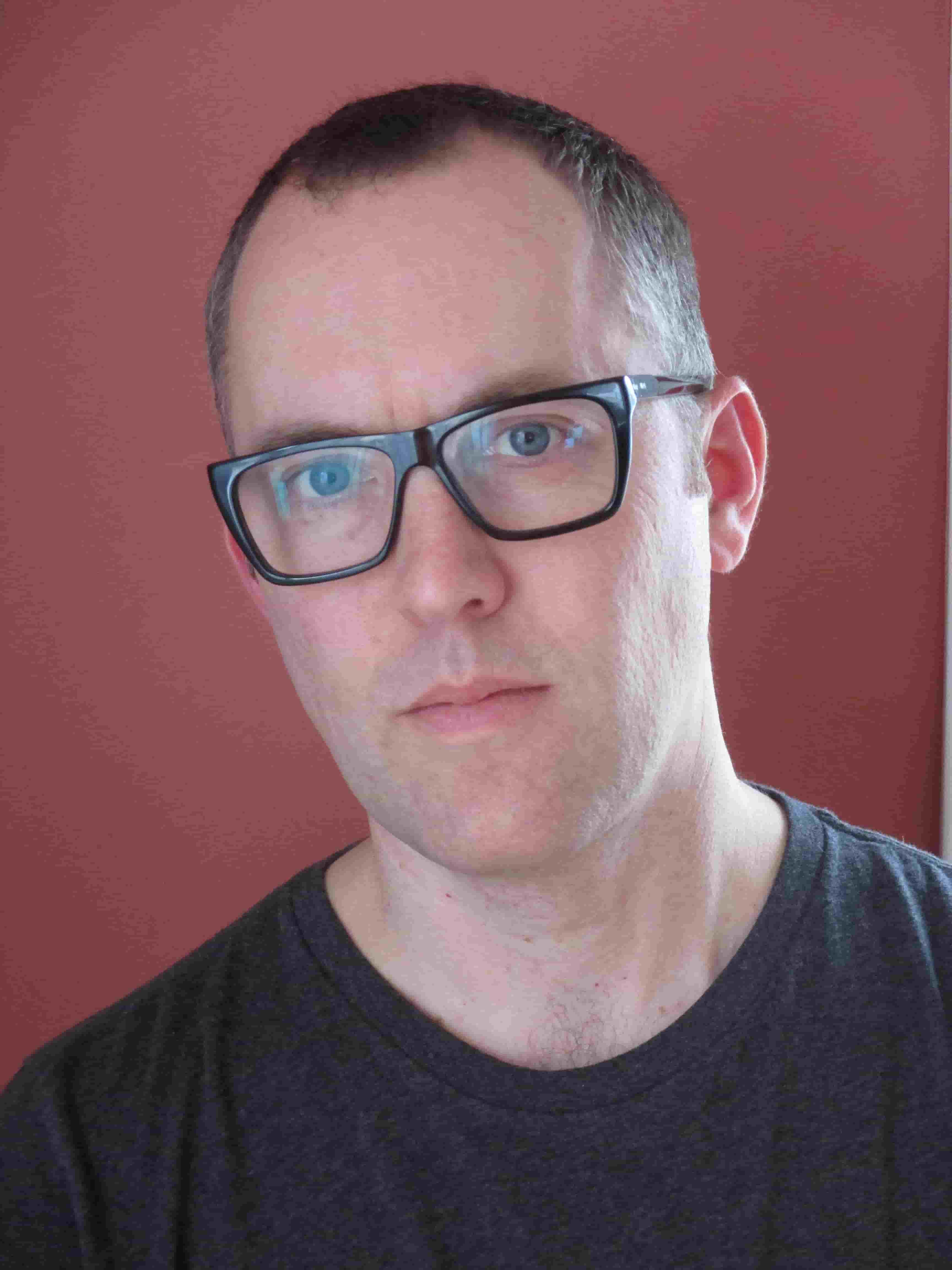 David Diviney is the Senior Curator at the Art Gallery of Nova Scotia in Halifax.
Recent curatorial projects include Close to the edge... The Work of Gerald Ferguson (2018), Jordan Bennett: Ketu'elmita'jik (2018), Ursula Johnson: The Festival of Stewards (2017), Thaddeus Holownia: The Nature of Nature (2017), Eleanor King: Dark Utopian (2015), Jason de Haan: Noghwhere Bodili is Everywhere Goostly (2014), and Chris Hanson and Hendrika Sonnenberg: The Way Things Are (2013).
His interest in conceptual art has led to several exhibitions including David Askevold: Once Upon a Time in the East, a retrospective of the late artist's work that opened at the National Gallery of Canada in 2011 before travelling to the Confederation Centre Art Gallery and the Armory Center for the Arts in Pasadena. In 2016, he curated The Last Art College: Nova Scotia College of Art and Design, 1968-1978, an exhibition adapted from Garry Neill Kennedy's book of the same title (Cambridge: MIT Press, 2012).
He previously held the positions of Assistant Curator at the Southern Alberta Art Gallery and Director of the artist-run centre Eye Level Gallery. He has also taught courses at the Alberta College of Art and Design, University of Lethbridge, Thompson Rivers University, and Sheridan College Institute of Technology and Advanced Learning.
Diviney participated in the Canada Council for the Arts Asia-Pacific Visual Arts Delegation in 2014 and is a three-time curatorial panelist for the Sobey Art Award.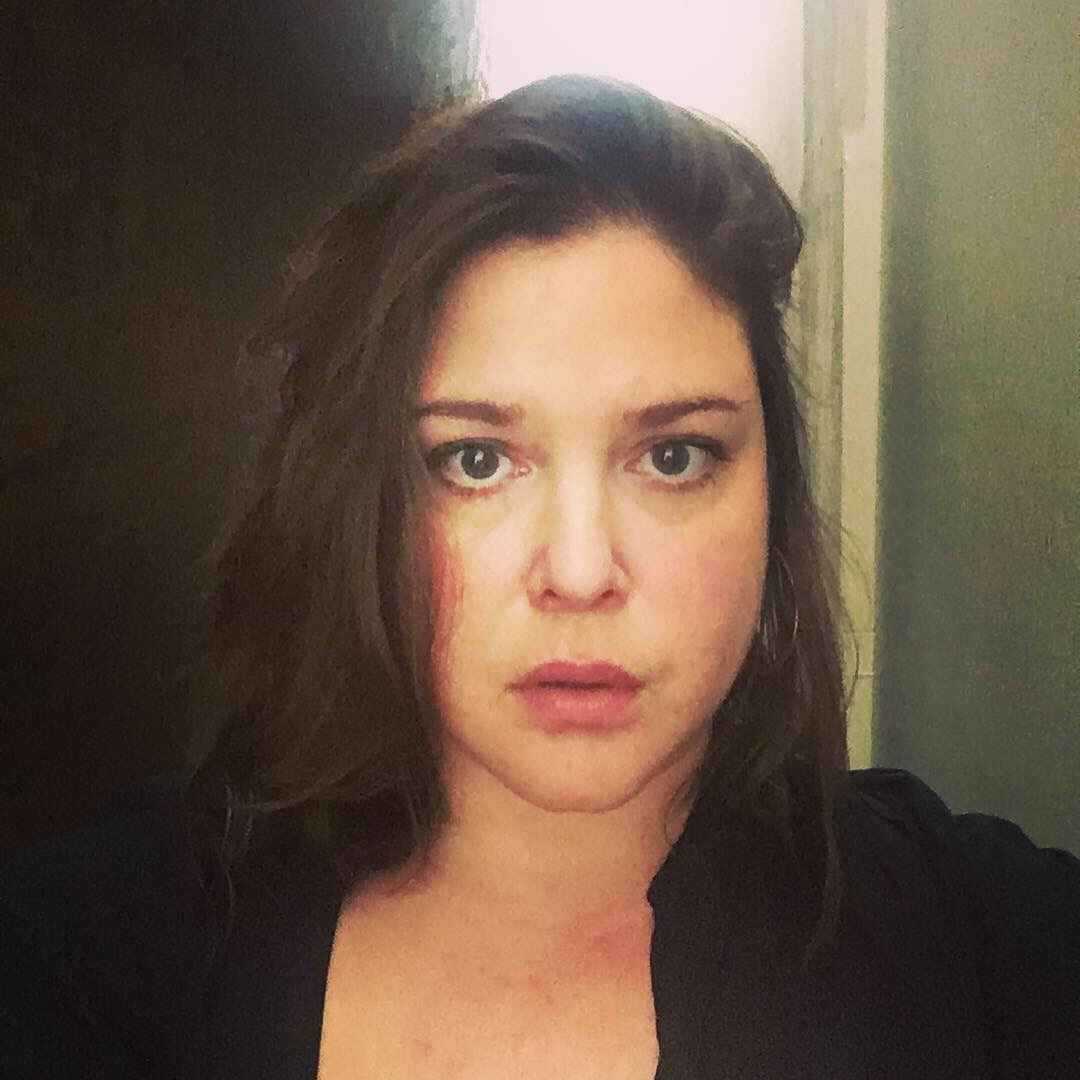 Sky Goodden is the founding publisher and editor of Momus (momus.ca), an international online art publication and podcast that stresses "a return to art criticism." Momus has been shortlisted for two International Awards for Art Criticism since its inauguration in 2014. Goodden was the Artist-in-Residence at Montreal's Concordia University in 2018-19, and holds an MFA in Criticism & Curatorial Practice from OCAD University, which in 2016 awarded her with an Alumni of Influence Award. She has published in Frieze, Art in America, Modern Painters, Canadian Art, C Magazine, the National Post, and Art21.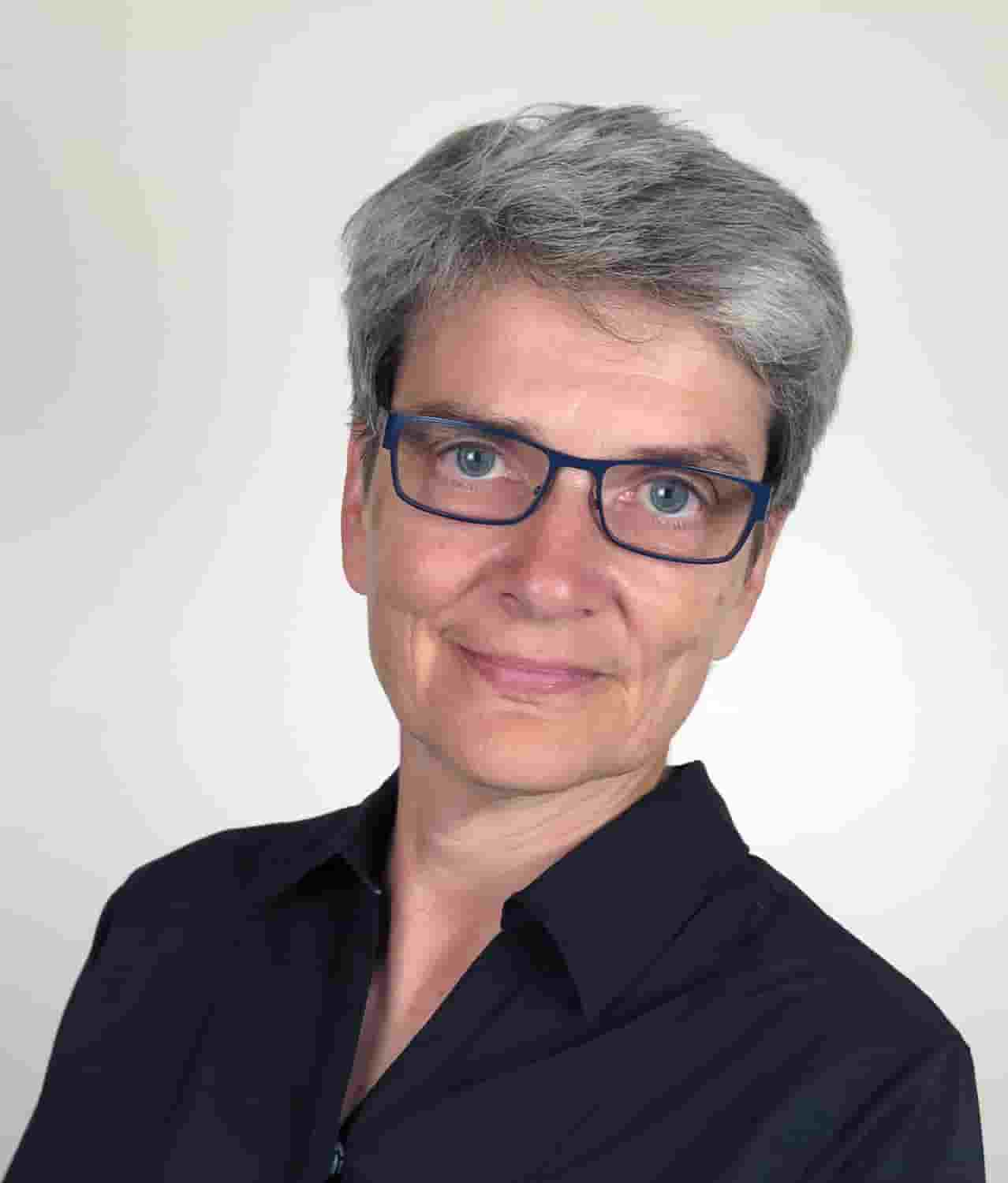 Andrea Kunard, Associate Curator, curates exhibitions on Canadian photography including Shifting Sites (2000), Susan McEachern: Structures of Meaning (2004), Steeling the Gaze (2008), Scott McFarland: A Cultivated View (2009), Fred Herzog (2011), Clash: Conflict and Its Consequences (2012), Michel Campeau: Icons of Obsolescence (2013), Photography in Canada 1960-2000 (2017), Marlene Creates - Places, Paths, and Pauses (2017) and Anthropocene (2018). Kunard has taught photo history, Canadian art and cultural theory at Carleton and Queen's University, and lectured on photography throughout Canada. Co-editor of The Cultural Work of Photography in Canada (McGill Queen's U.P. 2008), she has also written articles on contemporary and historical photography in The Journal of Canadian Art History, the International Journal of Canadian Studies, and Early Popular Visual Culture. She has just launched a major web-based project, Photostories Canada focused on the National Film Board of Canada, Still Photography Division collection in collaboration with the Library and Archives Canada.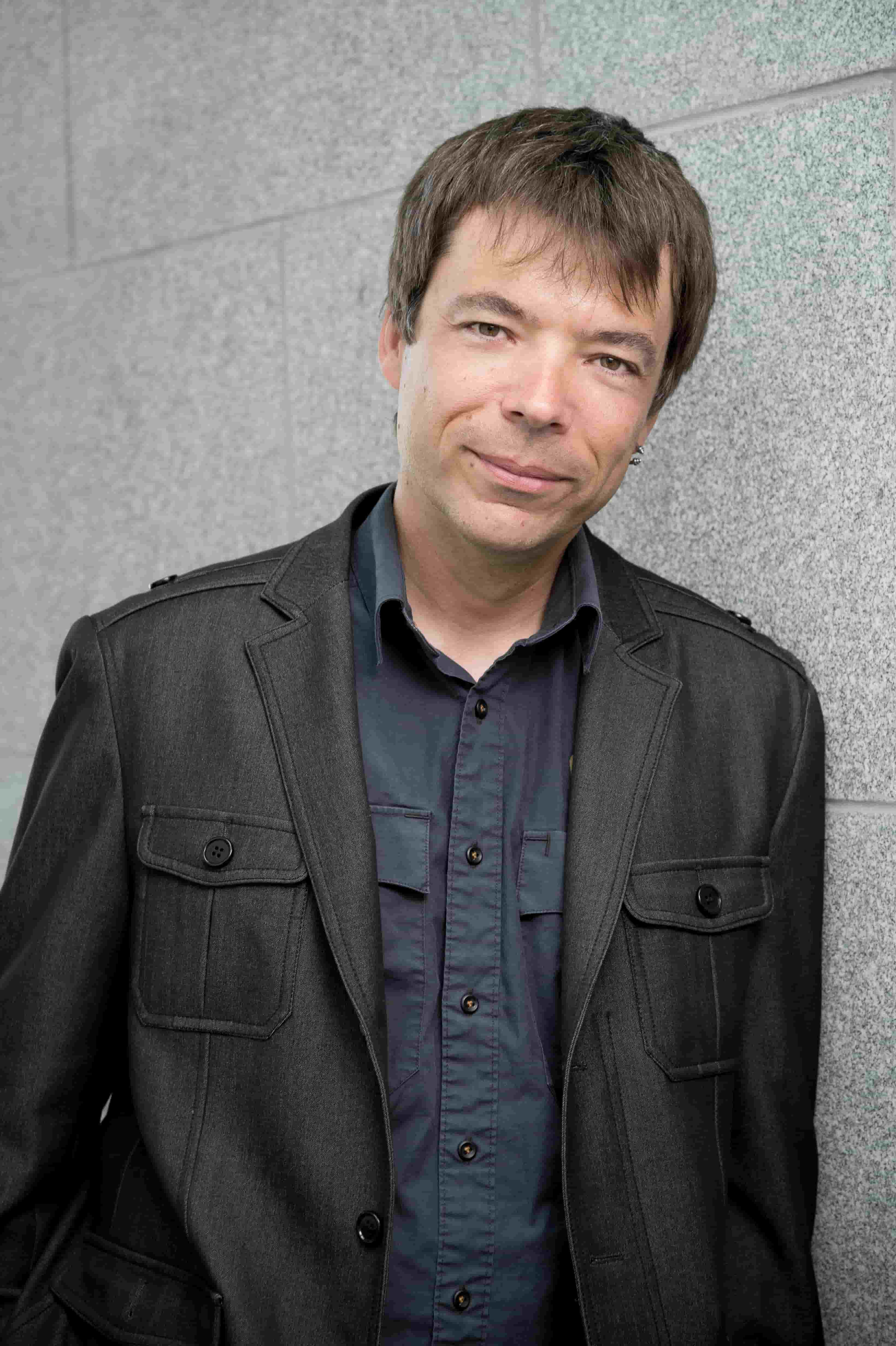 Trained as an art historian, Bernard Lamarche has been Curator of Contemporary Art (2000 and up) at the MNBAQ since 2012. He also served as Curator of Contemporary Art at the Musée régional de Rimouski from 2005 to 2011. For close to ten years, he was an art critic and a cultural affairs reporter for the Montreal daily Le Devoir. Mr. Lamarche has curated numerous exhibitions. He is the author of many exhibition catalogues on figures as diverse as Sylvain Bouthillette, Lynne Marsh, Nicolas Baier, Bonnie Baxter, Jacques Hurtubise, François Morelli and Daniel Corbeil. His articles have appeared in Canadian Art, Parachute, Espace art actuel, esse art + opinion, Etc and Para-Para. In 2009, he co-authored, with Pierre Rannou, the exhibition catalogue Photography Haunted by Spirit Photography. In October 2008, he was awarded the Prix de la Relève of the Société des musées du Québec (SMQ). His exhibition Les Matins infidèles : L'art du protocole, at the MNBAQ, was awarded a prize for the best exhibition in a museum, university gallery or foundation (all categories) at the 2014 AGAC Visual Arts Gala in Montreal. In 2016 he curated Installations. À grande échelle, the inaugural exhibition of the Pierre Lassonde Pavilion of the MNBAQ, which won an award for excellence from the Société des musées du Québec. More recently, he curated Fait main/Hand made (2018), which brought together some forty contemporary Canadian artists around the notions of crafts, popular culture and lowbrow. He was recently appointed in Charge of Collection Development at MNBAQ.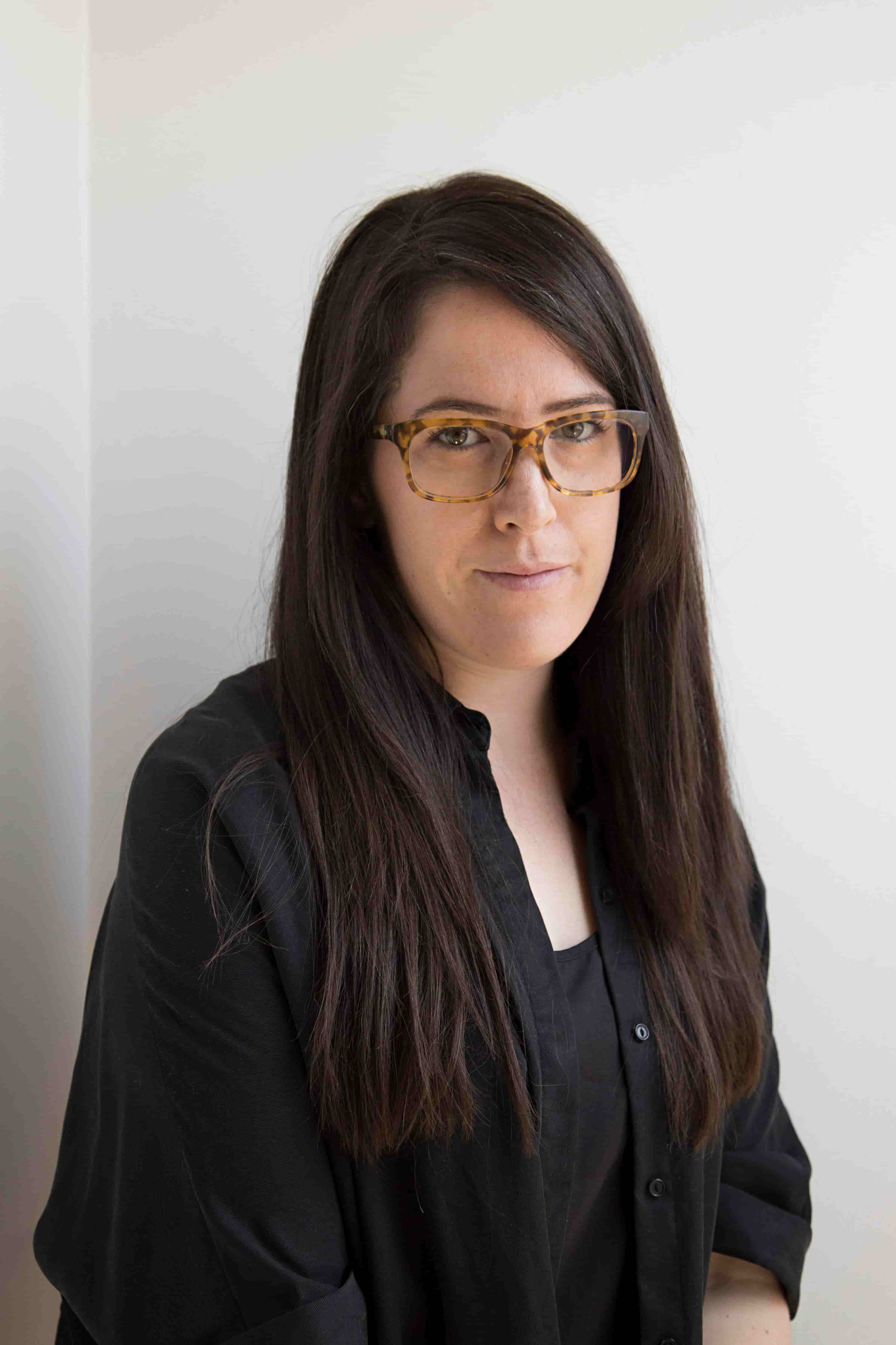 Leila Timmins is the Curator and Manager, Exhibitions and Collections at the Robert McLaughlin Gallery in Oshawa, Ontario.  With over ten years of curatorial experience, she works collaboratively with artists and positions exhibitions as social gestures, foregrounding critical conversations and public engagement. Previously she worked as the Curator of Exhibitions and Public Programs at Gallery 44 and has held positions at Workman Arts, Gallery TPW, The Justina M. Barnicke Gallery, The Images Festival and the Helen and Morris Belkin Gallery, as well as taught in the curatorial studies department at OCADU. She holds an honours BA in Art History from the University of British Columbia, and an MA in Art History from the University of Toronto with a focus on contemporary Canadian Photography. Currently, she sits on the board of directors of DACHI, the Oshawa Public Art Task force, the Durham College Fine Art Department Advisory Committee and the Education and Community Engagement Committee at the Art Gallery of Ontario. In 2017, she was awarded the ARCCO Emerging Cultural Leader award and the FOCUS Curatorial Residency with the Institut Francais in Paris. She is a member of Curators of Canadian Historical Art (COCHA) and is a founding member of the EMILIA-AMALIA feminist working group. In 2017, E-A was artist in residence at the AGO and in 2018 was in residence at Mercer Union. Over the next year E-A will present the SSHRC-funded project Holes and How to Fill them in collaboration with CFMDC.