The 2019 Scotiabank Photography Award Nominees represent the result of an annual Canada-wide search for excellence. The Scotiabank Photography Award is peer-reviewed at every stage of the nomination and adjudication process and nominees must meet eligibility criteria.

Raymonde April was born in Moncton in 1953 and grew up in Rivière-du-Loup. At a time when photography practice was more often documentary than artistic, she developed her ideas independently during studies in visual arts at Université Laval, influenced by literature and film. She has been active in the artistic community, co-founding La Chambre Blanche in 1978 in Quebec city, one of the first artistrun centres in Canada. Over the past thirty years, Raymonde April's work has been shown in numerous solo exhibitions in Quebec and abroad at venues including the Musée d'art de Joliette, the Musée d'art contemporain de Montréal, the Morris & Helen Belkin Art Gallery in Vancouver, Le 19, Centre régional d'art contemporain in Montbéliard, La Fundaciô Caixa in Tarragona, the Musée Arthur Rimbaud in Charleville-Mézières and the Centro Nacional de las Artes in Mexico City. Raymonde April has also made films, including Tout Embrasser, which has been shown on various occasions, notably at Montreal's Festival international du nouveau cinéma et des nouveaux médias. Her exhibition with Michèle Waquant, Aires de migrations, circulated throughout 2005 to a number of venues, including Le Quartier, Centre d'art contemporain in Quimper, the Musée d'art contemporain in Baie-Saint-Paul and VOX, centre de l'image contemporaine in Montréal. In 2011, an exhibition of her work entitled Mon regard est net comme un tournesol was presented at Optica during Le Mois de la Photo à Montréal. Her recent solo shows include the double presentation Raymonde April: Near You No Cold at Galerie Donald Browne and Centre Clark (Montreal, 2015); Raymonde April: La maison où j'ai grandi at the Musée du Bas Saint-Laurent (Rivière-du-Loup, 2013) and Équivalences, part of the FOCUS Photography Festival in Mumbai (2013). In addition to exhibition catalogues, her work has been the subject of several publications, including Réservoirs Soupirs (VU, 1993), Portraits d'artistes : Raymonde April (Varia, 2006) and L'eau renversée (Dazibao, 2002); she is also the author of Soleils couchants (J'ai VU, 2004). Raymonde April's work can be found in several collections, including those of the Bibliothèque nationale de France in Paris, the National Gallery of Canada in Ottawa and the Musée national des beaux-arts du Québec in Quebec City. Named an Officer of the Order of Canada in 2010, she has been granted several distinctions, including the Prix du Québec Paul-Emile Borduas (2003), the Paul de Hoeck and Norman Walford Career Achievement Award for Art Photography (2005), the Canada Council studio in Paris (1988), the Quebec studio in New York City (2004) and Mumbai (2012). Raymonde April lives in Montreal and is a professor of Photography in the Department of Studio arts of Concordia University.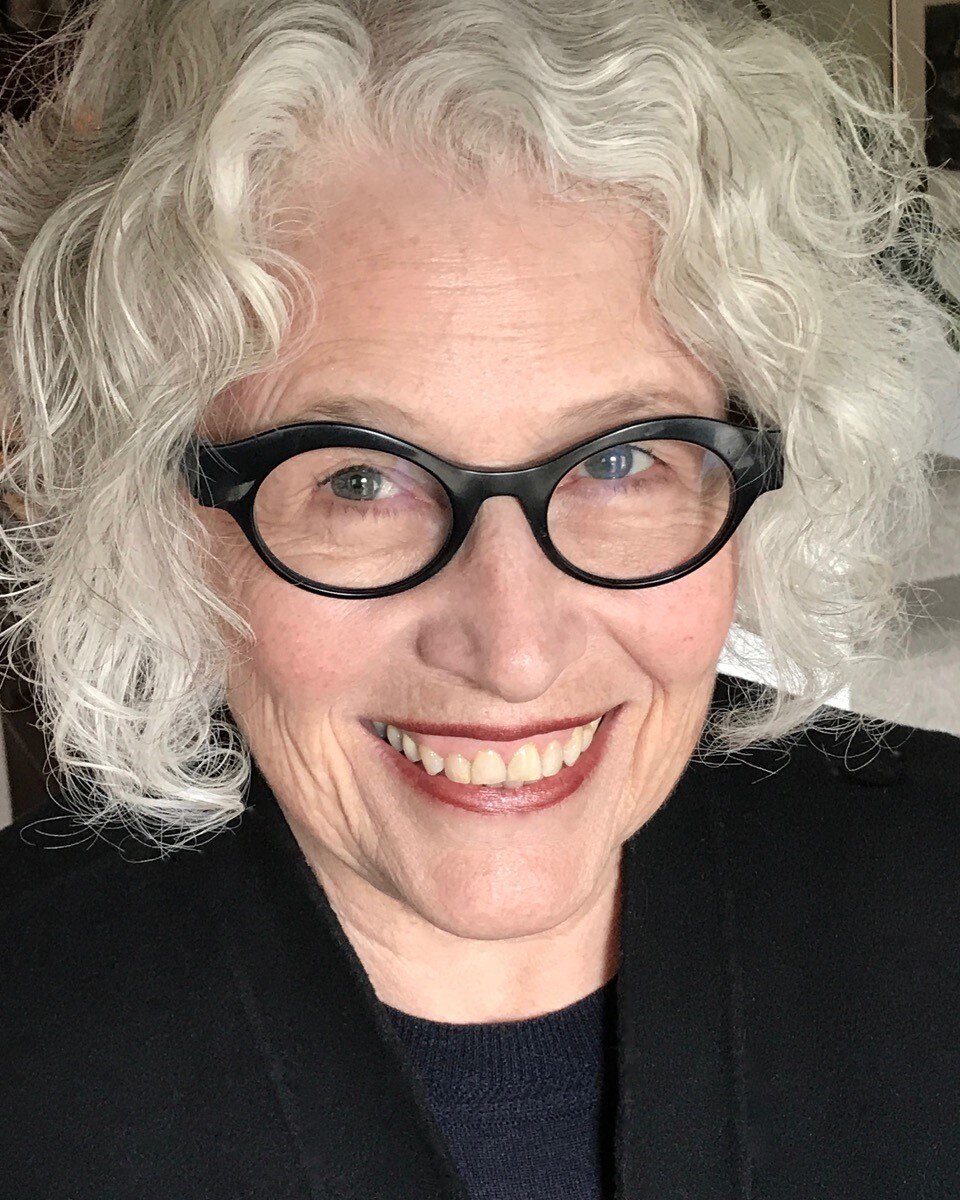 Marian Penner Bancroft is a Vancouver-based artist who has been active since 1969, working primarily with photography, text, video, sculpture and sound. She studied at the University of British Columbia, the Vancouver School of Art (now Emily Carr University of Art + Design) and Ryerson University in Toronto. Bancroft's work addresses issues of landscape, public and personal history, and the construction of the visual imagination, with a particular emphasis on the overlaps of Indigenous and European histories and subsequent representations of the landscape. 
Her extensive exhibition history includes national and international presentations such as Spiritlands: t/HERE 1975-2000, a 25-year solo survey at the Vancouver Art Gallery (2012); Trouble en vue at the Centre Culturel Canadien in Paris (2002, with Sylvie Readman); By Land and Sea (prospect and refuge) at Presentation House Gallery, 1999; and at Galerie L'UQAM, Montreal, 2000; and exhibitions at the Canadian Museum of Contemporary Photography in Ottawa, 1994, Sala Uno in Rome, Italy, 1986, and Nova Gallery, Vancouver, 1979, among many others.
Public art commissions in Vancouver include Lost Streams of Kitsilano, a permanent installation of 12 in-ground and 4 above-ground markers, 1995 (City of Vancouver/Park Board); Root System, Pipeline road, Stanley Park 2007, installation at Davie and Pacific, 2007 (TransitBC/Canada Line); and Boulevard at Yaletown Roundhouse Canada Line station, 2014 (Contemporary Art Gallery). Forthcoming in 2019: Windweavewave, a 90'-wide LED installation (Gold House/Rize Alliance). Bancroft has also begun to work on Leaning out of Windows, a collaboration with TRIUMF, Particle Accelerator Centre at the University of British Columbia, Vancouver.
The 2018 documentary film Is there a Picture?, directed by Harry Killas, features Bancroft along with Jeff Wall, Christos Dikeakos, Ian Wallace and Rodney Graham. Her work can be found in the permanent collections of the Vancouver Art Gallery, National Gallery of Canada, Burnaby Art Gallery, Morris and Helen Belkin Gallery, Canada Council Art Bank and Canada House in London, UK, along with private collections.  
Marian Penner Bancroft was the 2009 recipient of the City of Vancouver's Mayor's Arts Award for Visual Art, the 2012 Audain Award for Lifetime Achievement in the Visual Arts, and the 2018 Overseas Photographer Award at the Higashikawa International Photography Festival in Japan. She has taught at Nova Scotia School of Art and Design in Halifax, Simon Fraser University, and is Professor Emerita at Emily Carr University of Art + Design. Republic Gallery in Vancouver represents her work.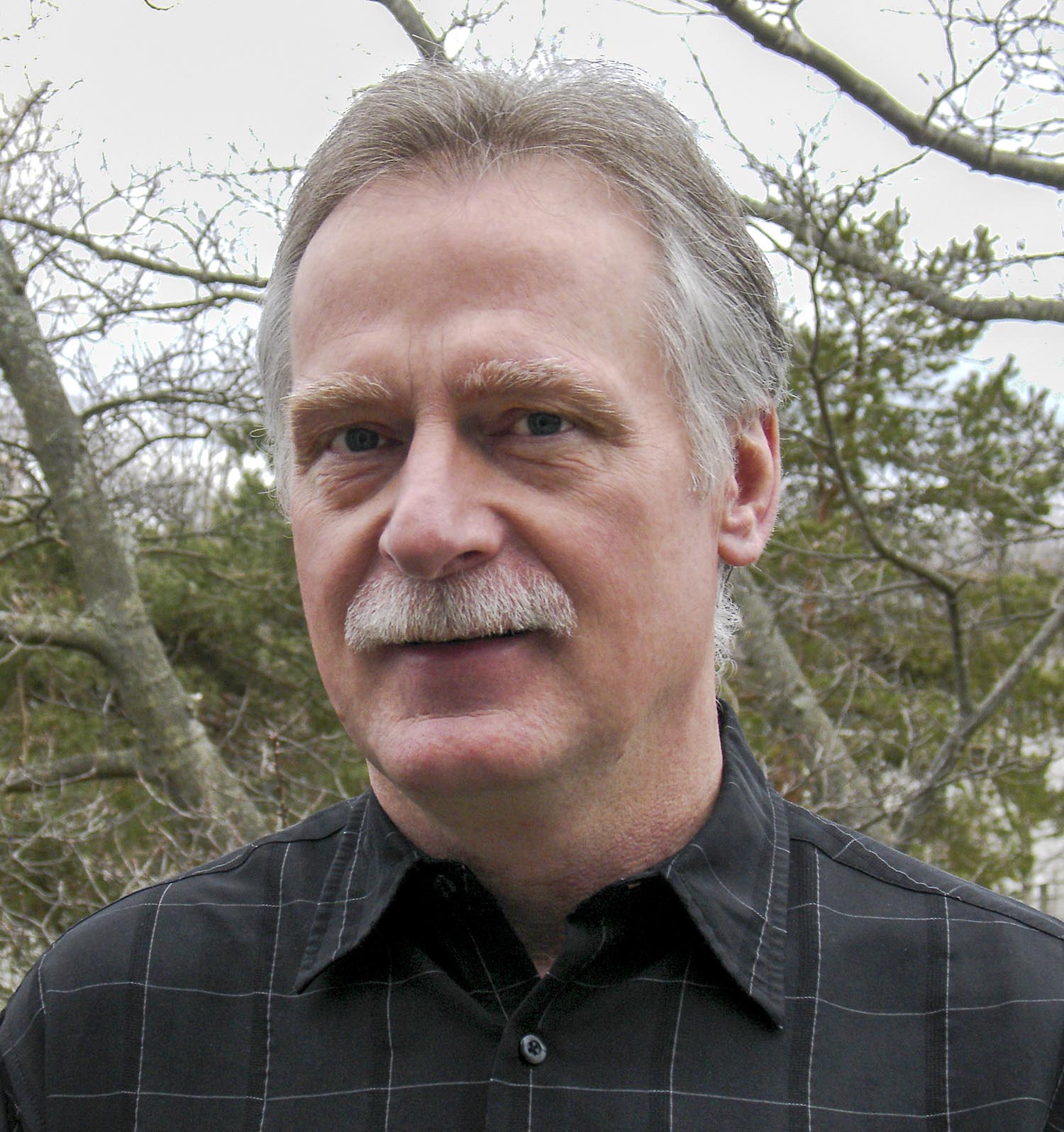 Robert Bean is an artist, writer and curator living in Halifax, Nova Scotia. He is a Professor at NSCAD University. In addition to creating artwork for public exhibition, Bean has edited books and published articles on the subject of photography, contemporary art and cultural history. He has been an active contributor to the Cineflux Research Group at NSCAD University and the Narratives in Space + Time art and mobility project. Bean is a recipient of grants from the Social Sciences and Humanities Research Council of Canada (SSHRC), the Canada Council for the Arts and was the Artist in Residence at the Canada Science and Technology Museum, Ottawa. 
Utilizing public archives, collections and psychogeography, Bean considers the temporal contingencies that photography and digital media evoke in relation to experience, technology and language. Specific to this project is the production of artwork and publications influenced by the culture of ubiquitous networks, mobile computing and obsolescence.  
In 2011, the CONTACT Photography Festival and the McLuhan Centre for Culture and Technology commissioned Bean to produce a site-specific installation titled "Illuminated Manuscripts" at the McLuhan Coach House, University of Toronto. This project was also exhibited at Centre culturel canadien, Paris. Robert Bean curated "Stan Douglas Photographs" (2014) in conjunction with the Scoitabank Photography Award. Installed at the Ryerson Image Centre, the exhibition was accompanied by a monograph on Stan Douglas published by Steidl Press. 
In 2012, Bean presented the solo exhibition "273 (brushing information against information)" for the centenary of John Cage. In 2013 he completed a collaborative installation with Ilan Sandler titled "Obsolescence and Inscription" at Saint Mary's University Art Gallery, Halifax and in 2014, Bean presented a solo exhibition at ZKM 
(Zentrum für Kunst und Medientechnologie) in Karlsruhe, Germany. The recent solo exhibition "Thing Sites" was exhibited by Circuit Gallery @ Prefix ICA as a featured exhibition with the CONTACT Photography Festival in 2016. 
Robert Bean is a founding member of Narratives in Space + Time Society. From 2014 – 2018, NiS+TS produced public walking and mobile media projects titled "Walking the Debris Field: Public Geographies of the Halifax Explosion". In 2017, NiS+TS completed gallery installations at Dalhousie Art Gallery, the Chase Gallery (NS Archives) and the Maritime Museum of the Atlantic, Halifax, NS. NiS+TS produced an interactive mobile walking App titled "Drifts" for the Centenary of the Halifax Explosion, 2017 (free at the App Store). 
Robert Bean and Barbara Lounder were commissioned to produce a site-specific collaborative installation and walking project titled "Being-in-the-Breathable" for Festival CONTEXTS 2017: International Sokolwsko Festival of Ephemeral Art, Poland. In 2018, Robert Bean's work was exhibited in an extensive survey curated by Siegfried Zielinski and Peter Weibel titled "Art in Motion: 100 Masterpieces with and through Media" at ZKM, Karlsruhe, Germany. 
Robert Bean's work is in public and private collections, including the National Gallery of Canada, the Canada Council Art Bank, the Art Gallery of Nova Scotia, ZKM (Zentrum für Kunst und Medientechnologie), Germany, the Donovan Collection, University of St. Michael's College, Toronto and The Global Affairs Canada Visual Art Collection.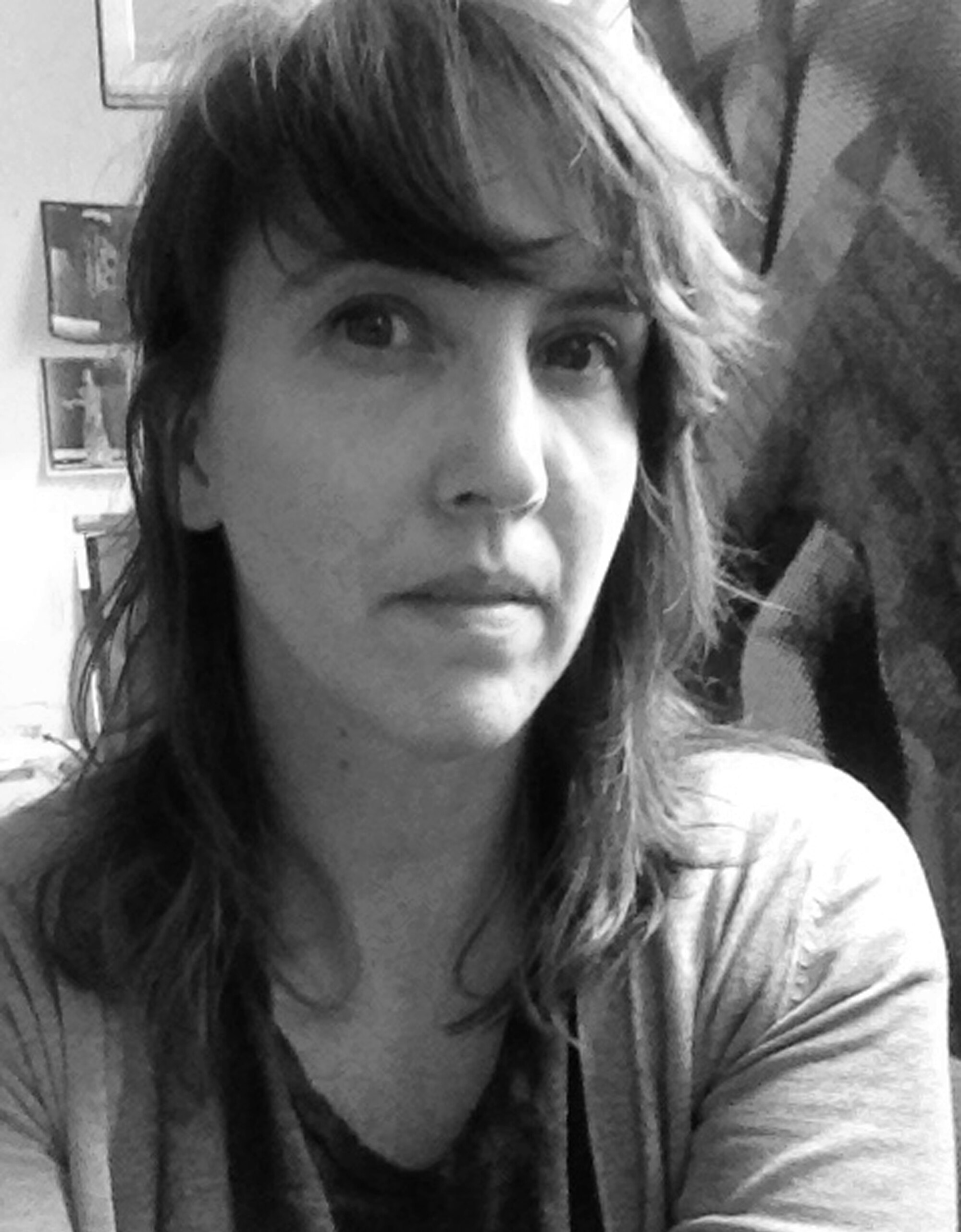 Shannon Bool was born in Comox, Canada and lives and works in Berlin. Bool attended the Emily Carr Institute of Art and Design, Vancouver, Cooper Union, New York, and graduated from Staedelschule, Frankfurt (2004). Bool was artist in residence at the Villa Romana in Florence, Italy (2013). Her work has been featured in solo exhibitions at: Illingworth Kerr Gallery, Calgary (2017); Contemporary Art Gallery, Vancouver (2015) and recently at Musée d'art de Joliette, Joliette and Peles Empire, Berlin (both 2018). Bool has been included in various group shows at: Museum für Moderne Kunst Frankfurt, Frankfurt 
(2017); White Cube Gallery, London (2017); The National Gallery, Ottawa 
(2017); Metropolitan Museum of Art, New York (2016) and La Biennale de Montréal (2016). Her work can be found in the collections of the Museum für Moderne Kunst, Frankfurt, The Metropolitan Museum of Art, New York, the Lenbachhaus, Munich, The National Gallery of Canada, Musée d'art contemporain de Montréal, and numerous private collections, including Saatchi Collection, London.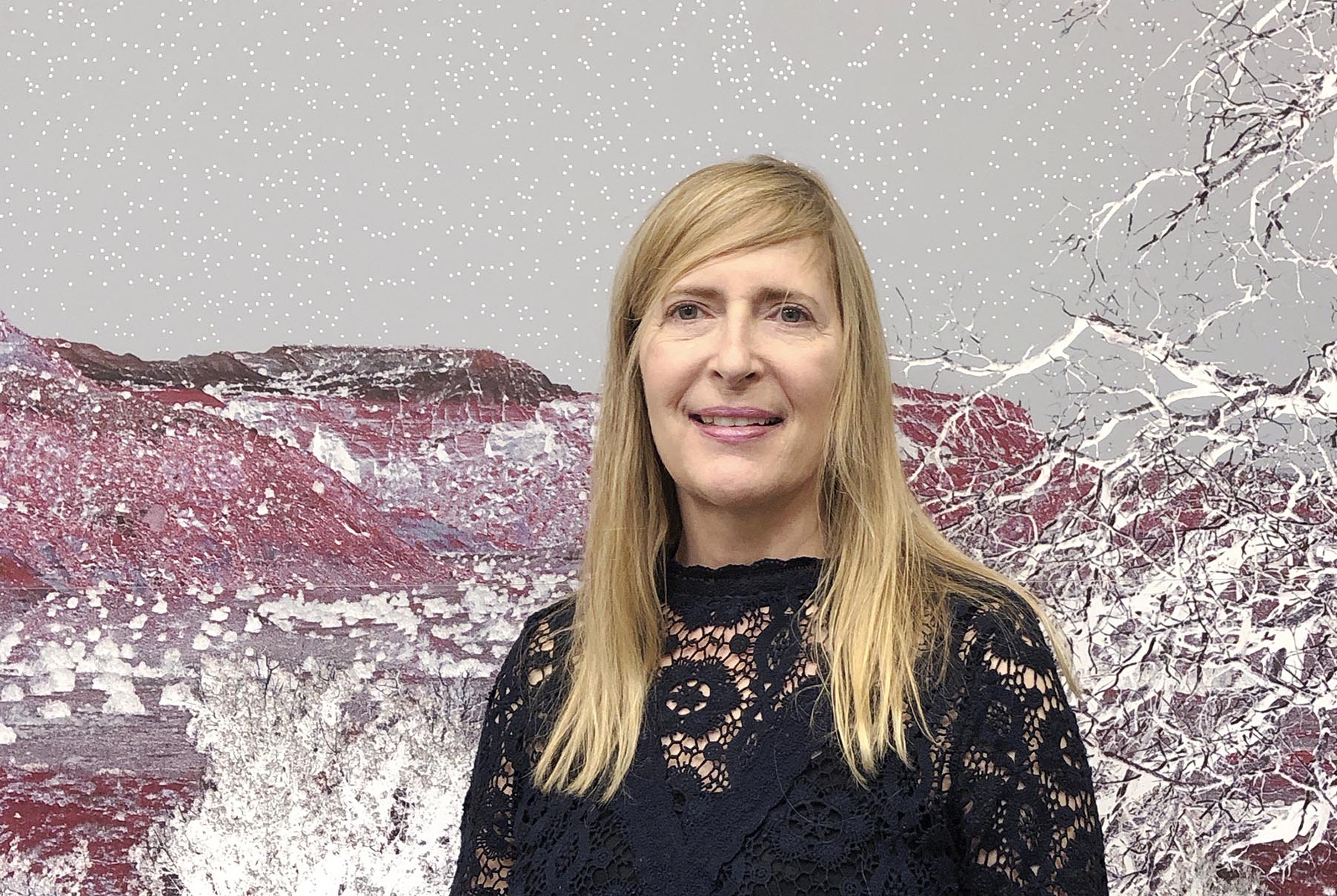 Geneviève Cadieux was born in 1955 in Montreal where she lives and works. Her work explores the ambiguous locus between photographic and filmic modes of representation. The manner in which her work is presented in museums or public places takes its inspiration from theatrical or cinematographic staging, from advertising strategies and their effects on the individual. She is devoted to producing large-scale photographic images and installations whose subjects are representations of the human body, the landscape, defined as points where the mind and the body meet. She is interested in transcribing photographic images and integrating works of art into urban settings, in their visibility, the effect they have on urbanites and the manner in which they mark and identify a place.
Since the early eighties, Geneviève Cadieux has taken part in numerous group exhibitions in Canada, the United States, Europe, Australia and Japan, notably at the National Gallery of Canada, the Centre Georges-Pompidou (Paris), the New Museum of Contemporary Art (New York), the Centro de Arte Reina Sofia (Madrid), the Setagaya Art Museum (Tokyo), the Sao Paolo Biennial, the Australia Biennial and the Venice Biennial in 1990, where she represented Canada. Since then, her work has been the subject of several solo exhibitions worldwide, namely at the Centre d'Art Contemporain  Genève (Geneva), the I.C.A. (Amsterdam), the I.C.A. (London), the Sagacho Exhibit Space (Tokyo), the Musée Départmental de Rochechouart, the Musée d'art contemporain de Montréal, the Nouveau Musée (Villeurbanne), the MUKA (Antwerp), the Bonner Kunstverein (Bonn), the Kent Gallery (New York), the Tate Gallery (London), the Angle Gallery (Santa Monica), the Cleveland Center for Contemporary Arts, the Pittsburgh Centre for the Arts, the Kunstforeningen (Copenhagen), the Stephan Friedman Gallery (London), the Miami Art Museum, the Galleria S.A.L.E.S (Rome), the Morris and Helen Belkin Art Gallery (Vancouver), the Montreal Museum of Fine Arts, the Americas Society (New York), the Beaverbrook Art Gallery (Fredericton), the Art Gallery of Hamilton, the Galerie Nathalie Obadia (Paris), the Frac (Normandy) and the Musée d'art de Joliette. She also took part in 59th Minute: Video Art in Times Square (New York).
Since 2002, Geneviève Cadieux has been an Associate Professor of Photography in the Faculty of Fine Arts at Concordia University in Montreal. She has taught as a Visiting Artist at the College of Architecture of the University of Illinois at Chicago, the Universitat Politècnica de València in Spain, the École d'art de Grenoble and the École nationale supérieure des beaux-arts in Paris.
In 1993, she received the prestigious Deutscher Akademischer Austauschdienst Award (Berlin), and in 2011 she was given a Governor General's Award in Visual and Media Arts for the excellence of her artistic work. She became a member of the Royal Canadian Academy of Arts in 2014.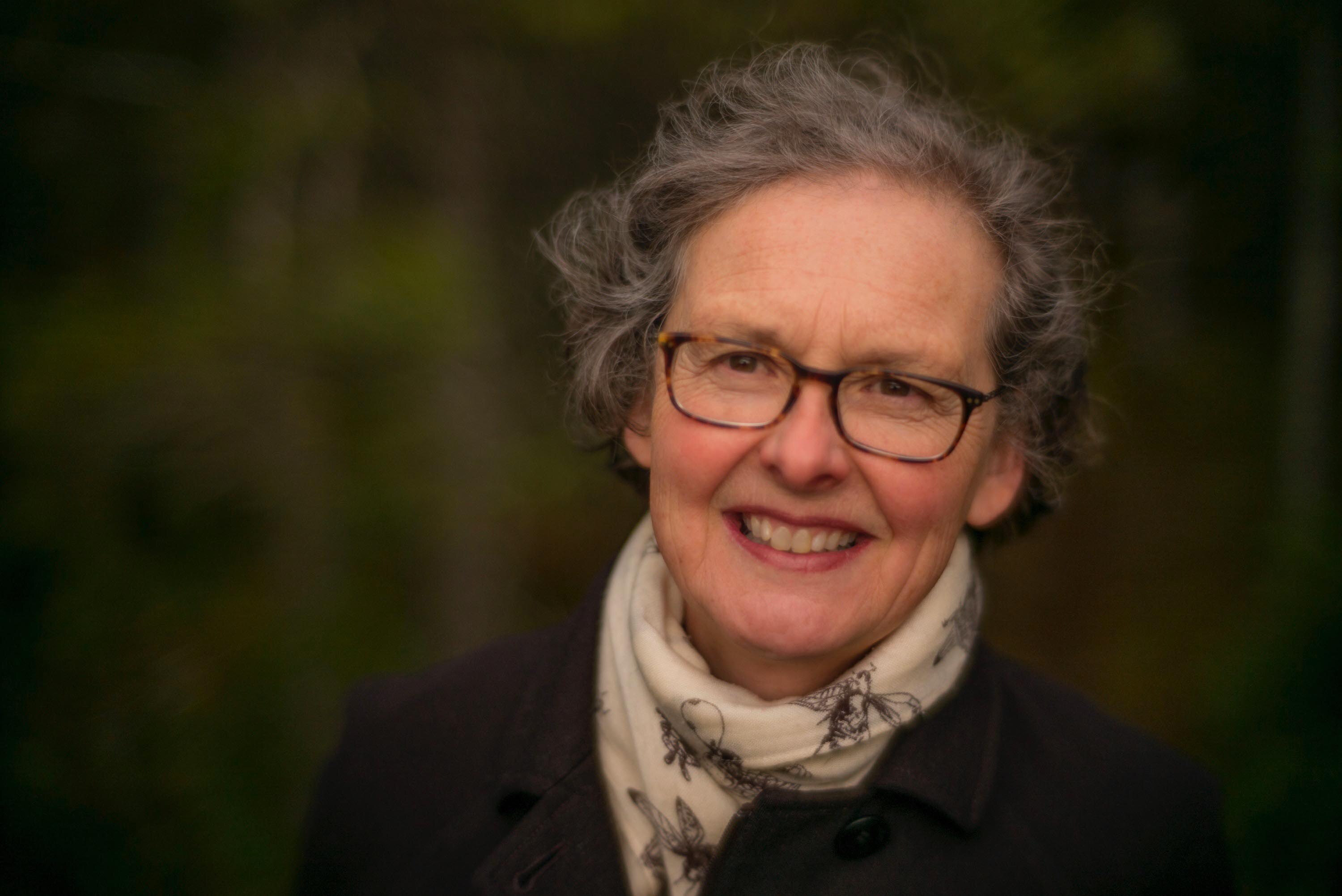 Marlene Creates lives in Portugal Cove, Newfoundland and Labrador, surrounded by the six-acre patch of boreal forest that has been the focus of her work since 2002. She studied visual arts at Queen's University in Kingston, Ontario (Bachelor of Art Education, Honours, 1974), and then lived and worked in Ottawa for twelve years. In 1985 she moved to Newfoundland—the home of her maternal ancestors, who were from Lewisporte and Fogo Island. 
Since the mid-1970s her work has been presented in over 350 solo and group exhibitions and screenings across Canada (including several nationally touring solo exhibitions), and in Austria, China, Denmark, England, France, India, Ireland, Korea, Scotland, and the United States. Since 2005 she has held over 40 site-specific, multidisciplinary events in The Boreal Poetry Garden. She has also presented over 200 guest lectures, in Canada, Chile, Italy, the United Kingdom, and the United States. She was an invited panelist at the Fifth National Women in Photography conference in Boston (1997). 
Her work has been commissioned by the Art Gallery, Memorial University of Newfoundland, St. John's (1982); Sun Life Assurance Company of Canada (1992); Mount Saint Vincent University Art Gallery, Halifax (1998); Gallery 101, Ottawa (2000); Art Gallery of Hamilton (2000); Art Gallery of Greater Victoria (2000); Health Care Corporation of St. John's (2001); Art Gallery of Alberta, Edmonton (2001); and Workers Arts and Heritage Centre, Hamilton (2007).  
She has been invited to participate in residencies by the Art Gallery of Algoma, Sault Ste. Marie (1987); Southern Alberta Art Gallery, Lethbridge (1993); Boréal Multimédia, Lac Nemiskachi, Quebec (1995); Est-Nord-Est, Saint-Jean-Port-Joli, Quebec (1997); Canadian Parks and Wilderness Society, Yukon (2003); W(here) Festival, Pictou County, Nova Scotia (2012); Full Tilt Creative Centre, McIvers, Newfoundland (2012); University of British Columbia Okanagan, Kelowna (2013); rare Charitable Research Reserve, Cambridge, Ontario (2016); 4elements Living Arts, Manitoulin Island, Ontario (2016); and Fogo Island Arts, Newfoundland (2017). 
She has been the curator of several exhibitions, has worked in artist-run centres (SAW Gallery, Ottawa; and Eastern Edge Gallery, St. John's), and has taught visual arts at Algonquin College (1975–82), the University of Ottawa (1982–85), and the Nova Scotia College of Art & Design (1998). She was a director of the Photography Program at the Banff Centre (1991) and an invited academic visitor for the Art, Space + Nature MFA program at the Edinburgh College of Art (2015). She has also led multidisciplinary place-based art projects with about three thousand school children in Newfoundland. 
Her volunteer and community work includes positions with the Board of Eastern Edge Gallery, Arts and Letters Committee of the Government of Newfoundland and Labrador, National Council of the Royal Canadian Academy of Arts, and Board of VANL-CARFAC, and co-founding the Advisory Committee on the Environment for the Town of Portugal Cove–St. Philip's. 
Her awards include Artist of the Year from the Newfoundland and Labrador Arts Council (1996), the CARFAC National Visual Arts Advocate Award (2009), the VANL-CARFAC Long Haul Award for Excellence in Visual Arts (2009), the BMW Exhibition Prize at the Scotiabank CONTACT Photography Festival in Toronto (2013), and the Grand Jury Award at the Yosemite International Film Festival (2014). She was elected to the Royal Canadian Academy of Arts in 2001. 
Marlene Creates is represented by Paul Petro Contemporary Art, Toronto.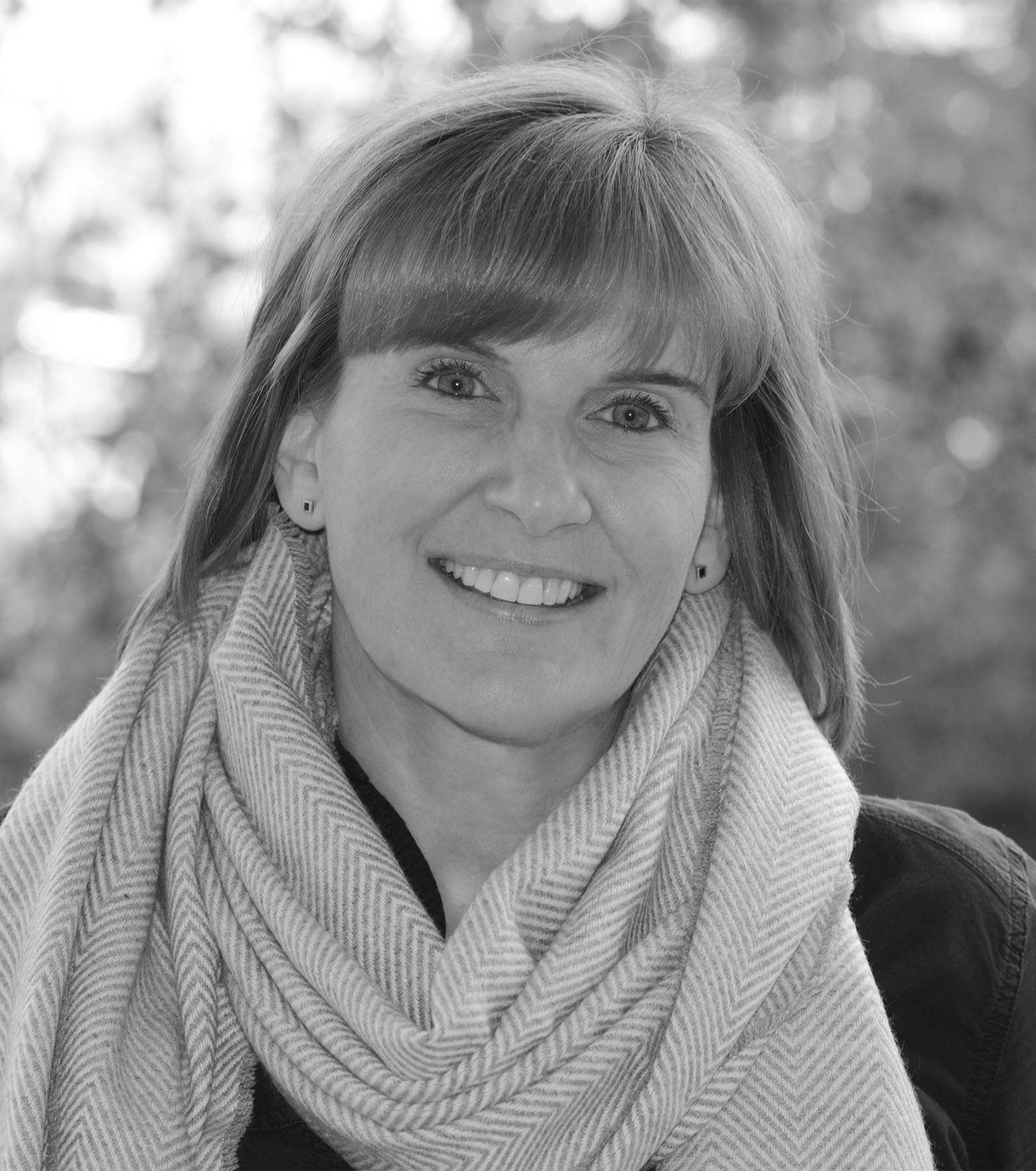 Susan Dobson began her career in 1988, first as an editorial and documentary photographer, and 10 years later as a photo-based artist. Her work is influenced by her experiences living in a newly built subdivision house in New Brunswick, in a historic house in Germany, in a high-rise apartment in Toronto, and in a remote student residence on Vancouver Island. Born to a family of land developers and having witnessed the residual evidence of WWII bombing raids while living in Europe, she frequently explores themes of unearthing and rebuilding, and architecture and archaeology in her photographs. Her work is also strongly rooted in the medium of photography itself, in its technological and material qualities, its history, and its indexical nature. Dobson is Associate Professor in the School of Fine Art and Music at the University of Guelph, and she is head of the photography department. She currently lives and makes work in Guelph, Ontario.
Dobson's photographs have been exhibited across Canada and internationally at galleries and festivals, such as CONTACT (Toronto, Canada), Fotoseptiembre (Mexico City), Le Mois de la Photo (Montreal, Canada), Images Festival (Vevey, Switzerland), Bitume/Bitumen (Brussels), and FotoNoviembre (Tenerife, Spain). Dobson's photographs can be found in numerous collections, such as the National Gallery of Canada, Oakville Galleries, Toronto Archives, Swiss Museum of Photography, Tenerife Espacio de las Artes, Art Gallery of Windsor, and the Portland Museum. In 2010, Dobson presented work as part of the Vancouver Cultural Olympiad, and in 2011, Dobson received a major grant from the Social Sciences and Humanities Research Council of Canada to fund a four-year collaborative project titled The Pictured Past and the Future Perfect: Shifting Tenses in Contemporary Photography with curator Alison Nordström.
Dobson is currently working on two new and ongoing projects. For Slide Library, she has been revisiting now obsolete slide collections that she once used as a student and educator, to photograph and reconnect with the photographic materials of the past, and to examine the limitations of the archive in the study and teaching of photography and art over time. For a recent exhibition in the Santa Cruz library in Tenerife, Spain, she mounted a 10-foot by 50-foot mural of slide trays in close proximity to the book stacks, which fittingly, are largely ignored by visitors who choose to work on their laptops instead. New work from the Slide Library series is scheduled for the Ryerson Image Centre's University Gallery for Contact 2021. Her other ongoing project, Creative Destruction, involves locating and photographing Toronto construction debris that was dumped in the Leslie Street Spit peninsula. For this project, she plans to bring photographs of debris back to the site from which the debris originated. This project will be realized at the University of Toronto's Daniels Building for Architecture for Contact 2019.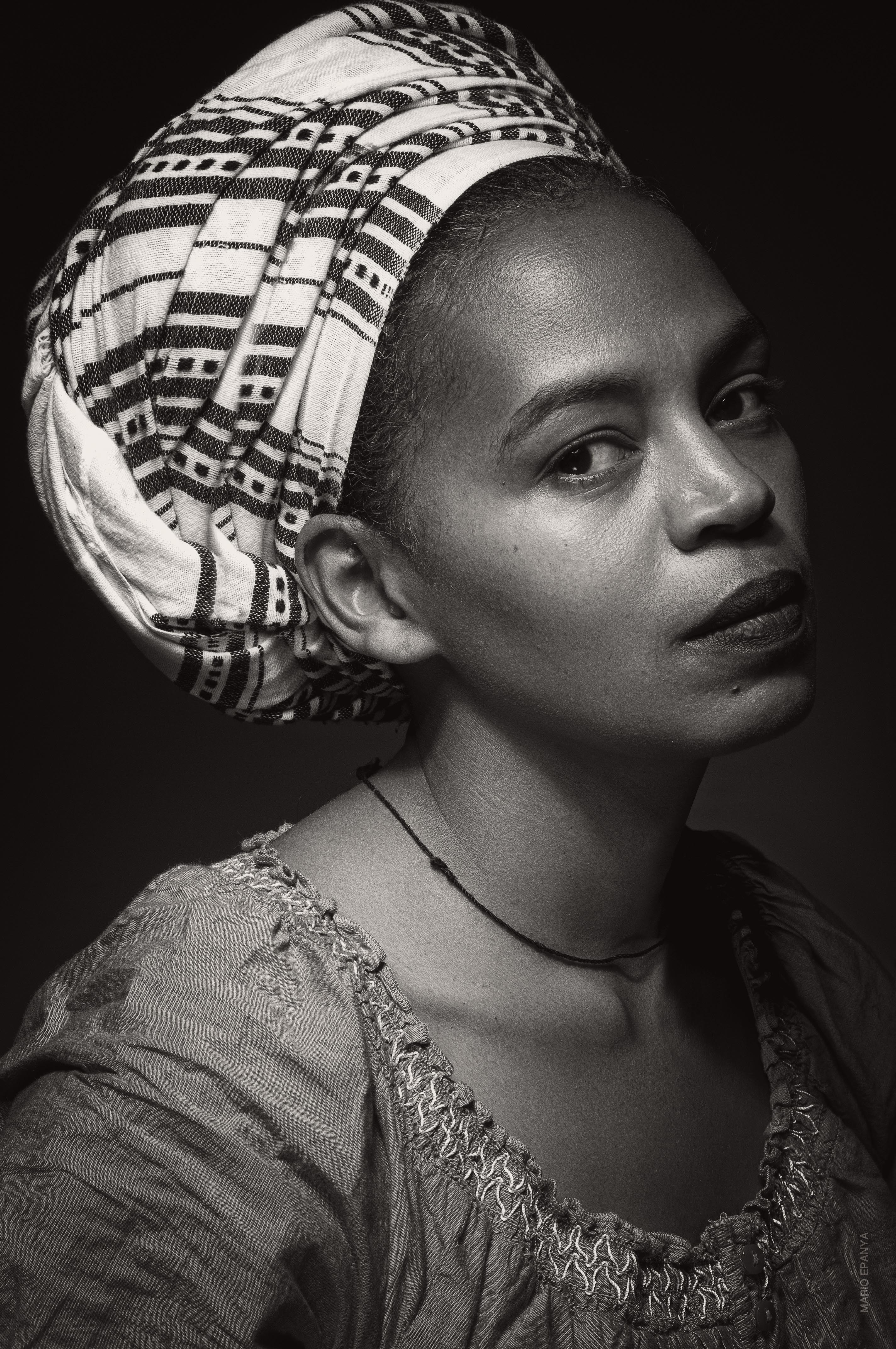 Born in Ethiopia in 1974, Aïda left the country at a young age and spent an itinerant childhood between Yemen and England. After several years in a boarding school in Cyprus, she finally settled in Canada in 1985. In 2000, she graduated with a degree from the Communication Department with a major in Film from Howard University in Washington D.C. After graduation she worked as a photojournalist at the Washington Post, however her work can be found in several international publications.
Also as an exhibiting artist, Aida's work has been shown in South Africa, Mali, Senegal, Egypt, Canada, United States of America, France, Germany, England, China, to name a few countries. A collection of her images can be found in the permanent collection at the Smithsonian's National Museum of African Art, Hood Museum and the Museum of Biblical Art in the United State. She is the 2007 recipient of the European Union Prize in the Rencontres Africaines de la Photographie, in Bamako, Mali. As well as the 2010 winner of the CRAF International Award of Photography in Spilimbergo, Italy.
As one of the leading experts on photography from Africa, she has been a jury member on several photography competitions most notably the Sony World Photography Awards 2017 and the World Press Photo Contest 2017. She has also been on various panel discussions on photography in events such as African Union cultural summit, Art Basel and Tedx/Johannesburg. Aida is the founder and director of the Addis Foto Fest (AFF), the first international photography festival in East Africa hosted since 2010 in the city of Addis Ababa. She continues to educate, curate and develop cultural projects with local and international institutions through her company DESTA (Developing and Educating Society Through Art) For Africa Creative Consulting PLC (DFA) in Addis Ababa, Ethiopia.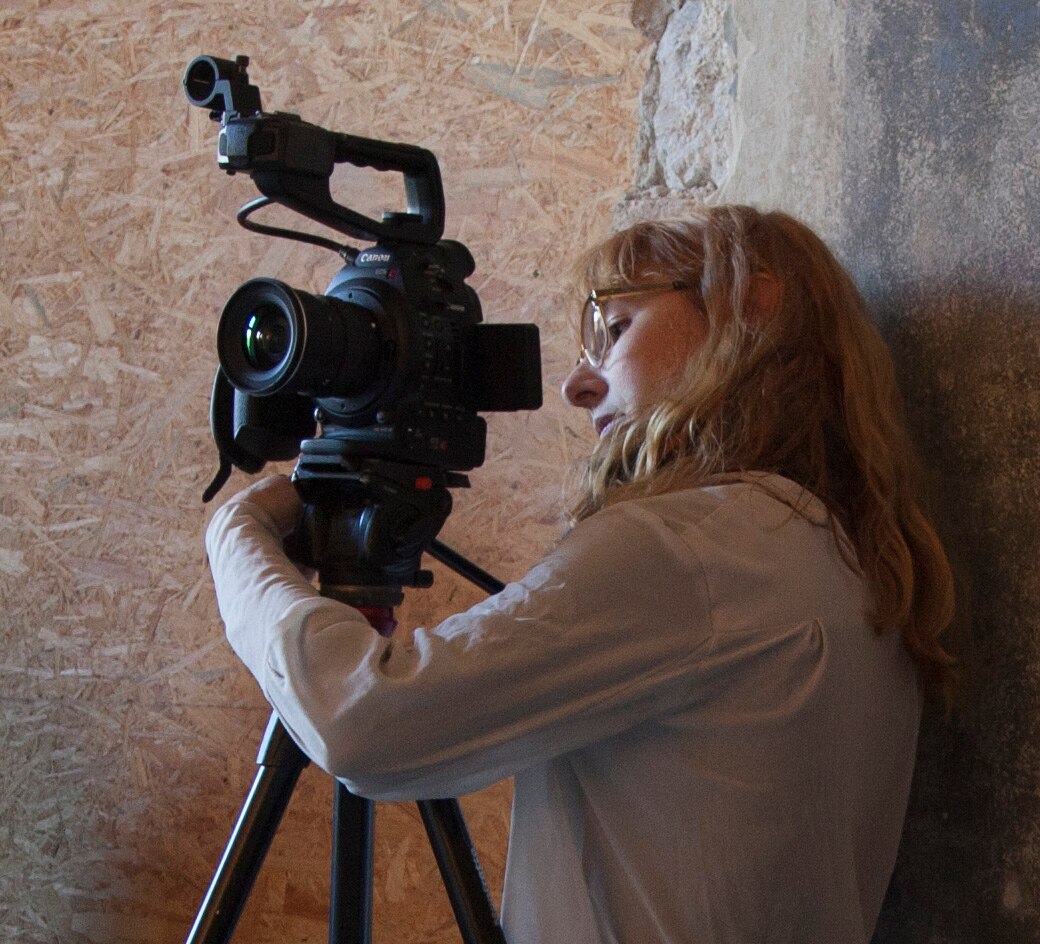 Through photography, film, video, and performance, Althea Thauberger's art practice is primarily concerned with the collaborative possibilities of the social documentary form. Her recent projects involve extended engagements with the sites of their production in order to trace broader social and ideological histories. These sites include The Bohnice Psychiatric Hospital in Prague, Czech Republic; the former Rikard Benčić Factory in Rijeka, Croatia; the image holdings of the former National Film Board Still Image Division, now at the National Gallery of Canada; and the Capri Cinema in Saddar, Karachi, Pakistan. Based in Vancouver, Thauberger has also produced numerous works exploring the city and surrounding region's communities and histories. Over the course of her career, Thauberger has often worked with the panoramic form and immersive photographic murals. Featuring tightly structured relations between figures and ground, these images and installations explore particular ways that lens-based media articulates theatricality, the presentation of self, and construction of narrative. 
Solo exhibitions of Thauberger's work have been held at National Gallery of Canada 
(2018); Southern Alberta Art Gallery, Lethbridge (2018); Audain Gallery, Simon Fraser University, Vancouver (2014); The Power Plant Contemporary Art Gallery, Toronto 
(2012); Art Gallery of Greater Victoria (2008); BAK, basis voor actuele kunst, Utrech, The Netherlands (2007); Künstlerhaus Bethanien, Berlin, Germany (2006); Berkeley Art Museum, University of California (2005); and White Columns, New York (2004). Her work has garnered international attention, with presentation and commissions at the forthcoming inaugural Toronto Biennial (2019); Karachi Biennale (2017); Liverpool Biennial (2012); 17th Biennale of Sydney (2010); Manifesta 7, Trento, Italy (2008); Guangzhou Triennale, China (2008), and inSITE 05, Tijuana/San Diego. She has been recognized with a Distinguished Alumni Award from the University of Victoria (2017); The Duke and Duchess of York Prize in Photography from The Canada Council for the Arts (2013); and a VIVA Award from the Doris and Jack Shadbolt Foundation (2010).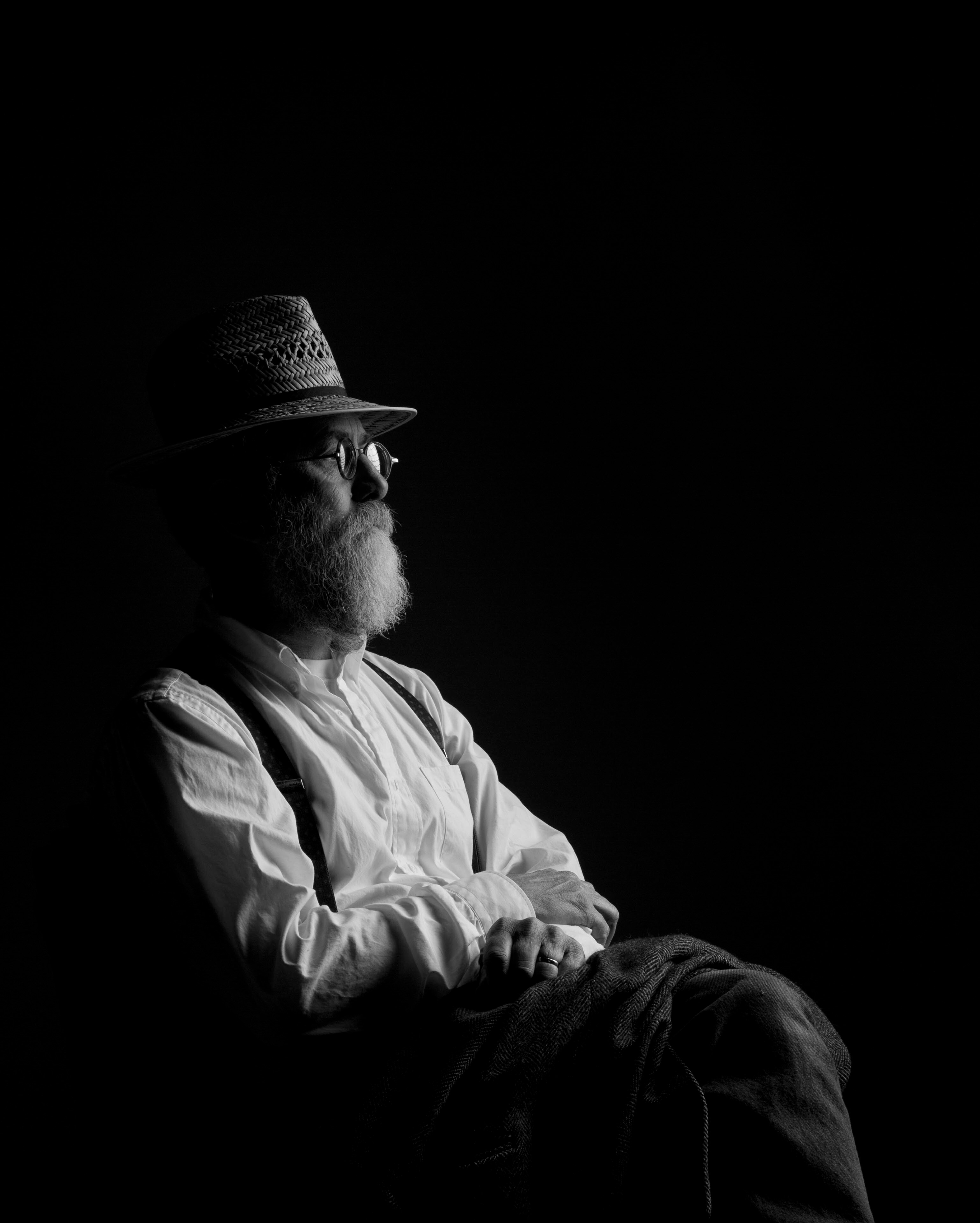 Larry Towell is Canada's first photographer to be made a full member of Magnum, the world's most prestigious photo agency, which was founded in by Henry Cartier-Bresson and Robert Capa in 1947.
In 1976, after completing a Visual Arts degree at York University, Toronto, Towell volunteered in Calcutta where he began photographing and writing. In 1984, he became a freelance photographer and writer. He completed projects on the Nicaraguan Contra war, on the relatives of the disappeared in Guatemala, and on American Vietnam War veterans who had returned to Vietnam to rebuild the country.
In 1996, Towell completed a project based on ten years of reportage in El Salvador, followed by a major book on the Palestinians. His fascination with landlessness also led him to the Mennonite migrant workers of Mexico, an eleven-year project completed in 2000. After receiving the inaugural Henri Cartier-Bresson Award, Towell finished a second highly acclaimed book on the Palestinian-Israeli conflict in 2005.
Towell's photo stories have been published in many international magazines including; LIFE, The New York Times Magazine, Esquire, Elle, Rolling Stone, Geo, and Stern.
He has had numerous one person and group exhibitions across Europe, United States, and Canada, and is in many public and private collections internationally.
Towell has won many international photo awards including the World Press Photo of the Year, Pictures of the Year International, Henri Cartier-Bresson Award, W. Eugene Smith Foundation Award, Oskar Barnak Award, Ernst Haas Award, Roloff Beny Award, Alfred Eisenstaedt Award, and a Hasselblad Award, amongst others. He is the author of 12 books, most recently including the critically acclaimed Afghanistan (Aperture, 2014); and The World from My Front Porch (Archive of Modern Conflict / Bulger Gallery Press, 2008). Towell is also the author of four original music albums and two films, including Indecisive Moments which won a 2008 Achievement in Filmmaking Award at the New York Independent Film and Video Festival.
He currently sharecrops a 75-acre farm in rural Ontario where he lives with his wife and two of his four children.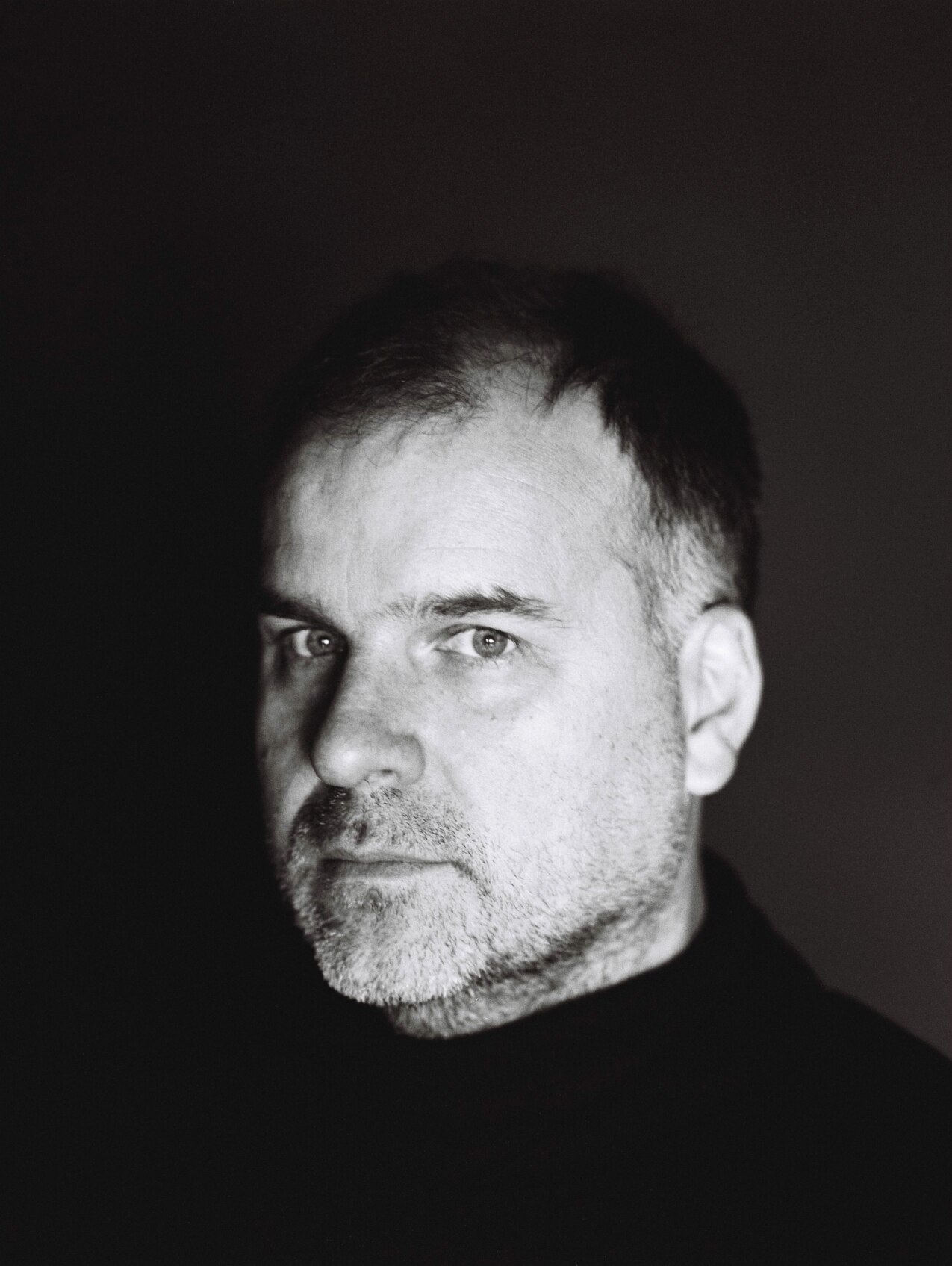 Stephen Waddell was born and raised in Vancouver and began his career as an artist in the early nineties. Waddell moved to Berlin, Germany from New York in 1997 and worked there steadily for a decade. His work, which started as painting, stamped a path towards a documentary approach to photography through filmmaking and other informal means. In Berlin Waddell was not satisfied just being a witness to the tumultuous unfolding of that city's remaking. The daily practice of photography would suit Waddell's need to depict the emergent and ambiguous beauty Berlin had to offer. Since 2008 Waddell has lived and worked in Vancouver and has taught since 2010 at Emily Carr University. He has published three books since 2008 in Germany and Vancouver. In 2015 Waddell began making the photographs for Dark Matter Atlas in Lebanon, Canada and the United States. This exhibition was comprised of 35 large-scale darkroom photographs shown at the Vancouver Art Gallery in 2016 some of which are perhaps the largest traditional optical black and white photographs ever made. Waddell is currently working on a  new body of colour photographs that attempt to depict real and fictive events.