The 2020 Scotiabank Photography Award Nominees represent the result of an annual Canada-wide search for excellence. The Scotiabank Photography Award is peer-reviewed at every stage of the nomination and adjudication process and nominees must meet eligibility criteria.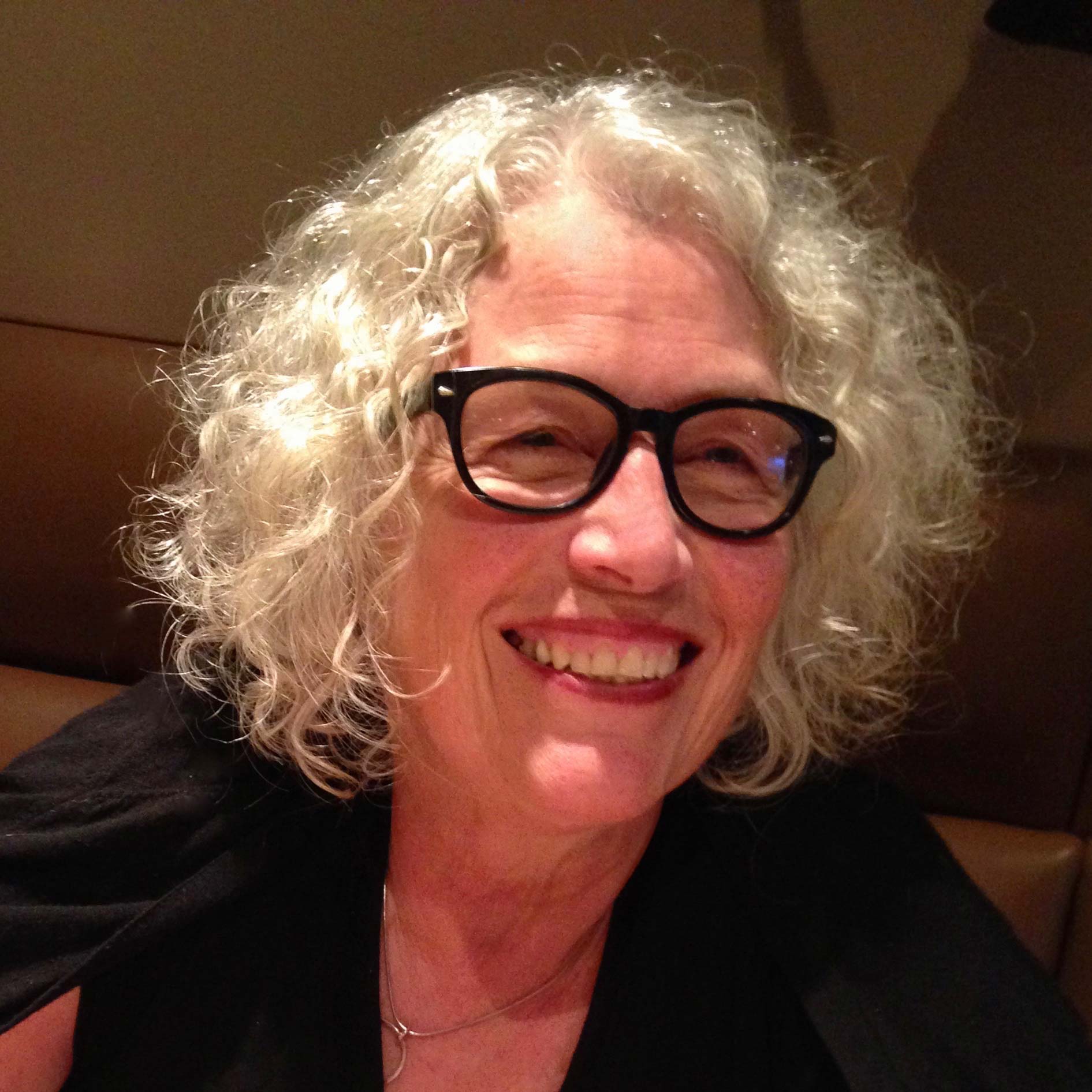 Marian Penner Bancroft was born in Chilliwack, British Columbia in 1947. She currently lives and works in Vancouver, British Columbia. 

Active since the 1970s, she studied at the University of British Columbia, the Vancouver School of Art (now Emily Carr University of Art + Design) and Ryerson Polytechnical Institute (Now Ryerson University) in Toronto. National and international exhibitions include those at the Vancouver Art Gallery and at the Centre Culturel Canadien in Paris. She is represented in the collections of the Vancouver Art Gallery, the Canadian Museum of Contemporary Photography (the National Gallery) in Ottawa, the Morris and Helen Belkin Art Gallery, UBC, and the Canada Council Art Bank. In addition to photography, her work has included text, sound, drawing, sculpture and more recently, video. Her current interests are the intersections of the photographic image with history, music and mapping strategies in relation to representations of landscape. Bancroft is an Associate Professor at Emily Carr University, where she has been teaching since 1981. She is a member of the board of Artspeak Gallery and is represented in Vancouver by Republic Gallery. She is a Professor Emerita at the Emily Carr University of Art + Design.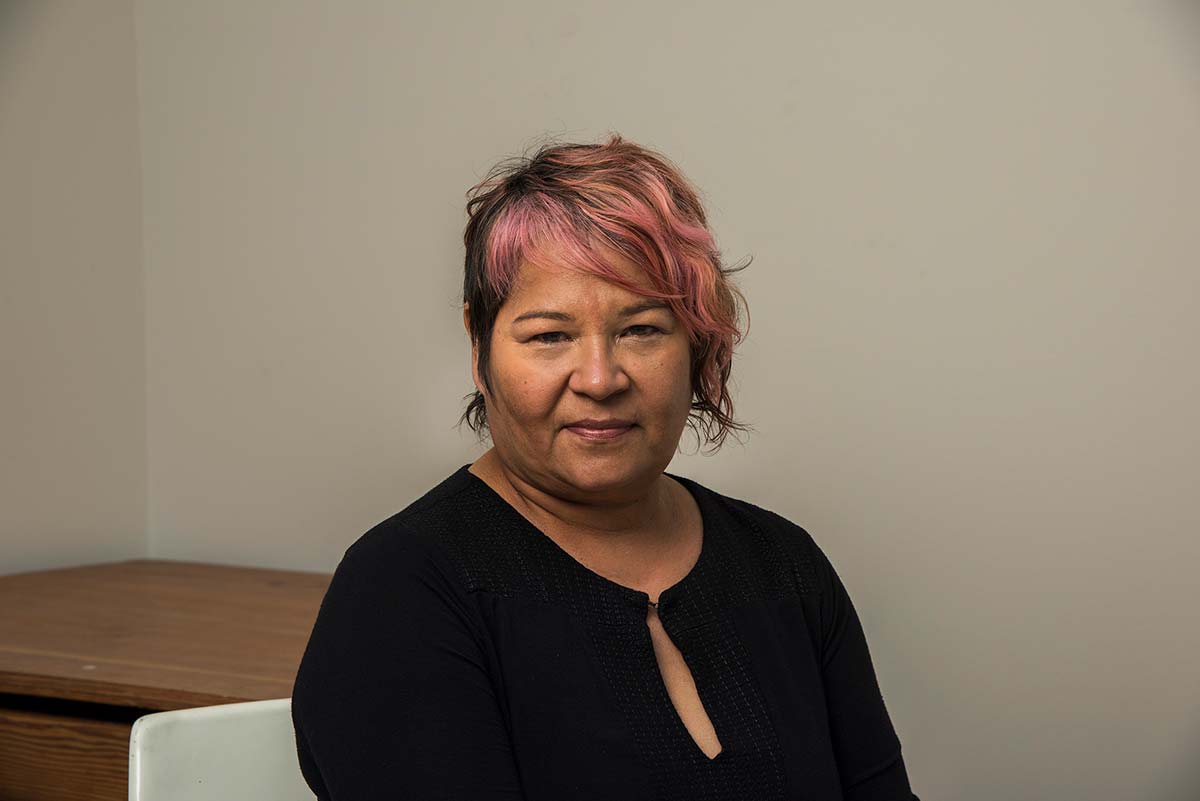 Lori Blondeau is an interdisciplinary artist working primarily in photography and performance and is an Assistant Professor at the University of Manitoba in the School of Art. Blondeau holds an MFA from the University of Saskatchewan, where she won the Humanities & Fine Arts Thesis Award, and she apprenticed with James Luna from 1998-2001. In addition to her extensive exhibition history, Blondeau is co-founder of the Indigenous artist collective, TRIBE, and has sat on the Advisory Panel for Visual Arts for the Canada Council for the Arts. Blondeau has exhibited and performed nationally and internationally including the Banff Centre; Mendel Art Gallery, Saskatoon; Open Space, Victoria; FOFA, Montreal. In 2007, Blondeau was part of the Requickening project with artist Shelly Niro at the Venice Biennale and recently had a solo survey exhibition at Urban CAG/KAG University of Saskatchewan. Her art is held in both public gallery and private collections.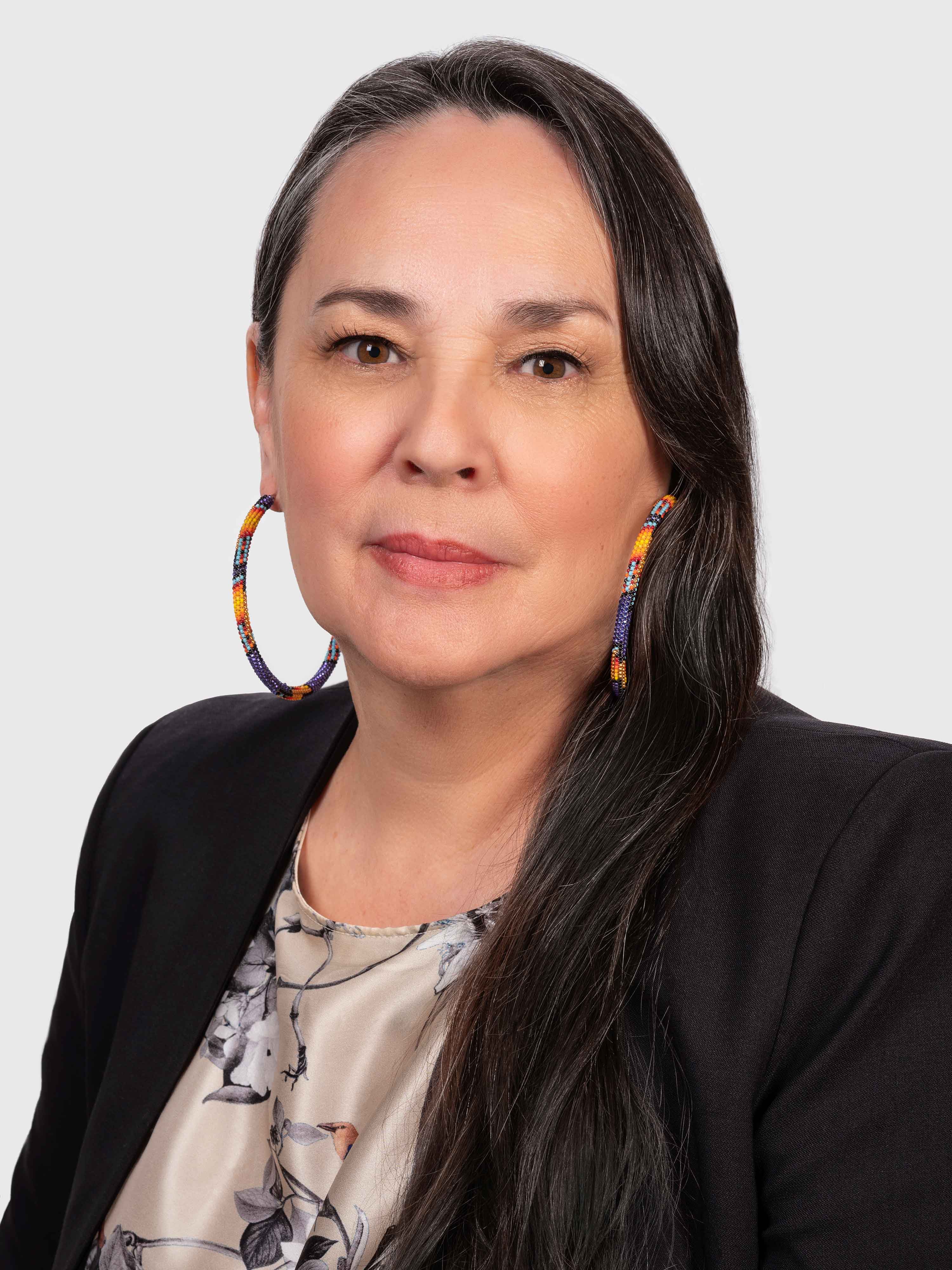 Dana Claxton is a critically acclaimed international exhibiting artist. She works in film, video, photography, single and multi-channel video installation, and performance art. Her practice investigates indigenous beauty, the body, the socio-political and the spiritual. Her work has been shown internationally at the Museum of Modern Art (NYC), Metropolitan Museum of Art (NYC), Walker Art Centre (Minneapolis, MN), Sundance Film Festival, Salt Lake City (UT), Eiteljorg Museum of American Indians and Western Art, Indianapolis (IN) and the Museum of Contemporary Art (Sydney, AU), Cyrstal Bridges (Bentonville, AR). With upcoming exhibitions Nasher Gallery of Art at Duke University (Durham, NC), Memphis Brooks Museum of Art (TN) and the Institute of Contemporary Art in Minneapolis (MN). Her work is held in Canadian public and private collections, including the Vancouver Art Gallery, the National Gallery of Canada, the Winnipeg Art Gallery, the MacKenzie Art Gallery, and the Audain Museum. She has received numerous awards including the VIVA Award, the Eiteljorg Fellowship, the YWCA Metro Vancouver Woman of Excellence Award, and the Hnatyshyn Foundation Mid-Career Award. In 2018, she had a solo survey exhibition at the Vancouver Art Gallery. Her new body of work premiered at the inaugural edition of the Toronto Biennial of Art, Toronto ON, while earlier pieces are on display at the National Gallery of Canada since fall 2019.
She is Head and an Associate Professor in the Department of Art History, Visual Art and Theory with the University of British Columbia. Her family reserve is Wood Mountain Lakota First Nations located in SW Saskatchewan and she resides in Vancouver Canada.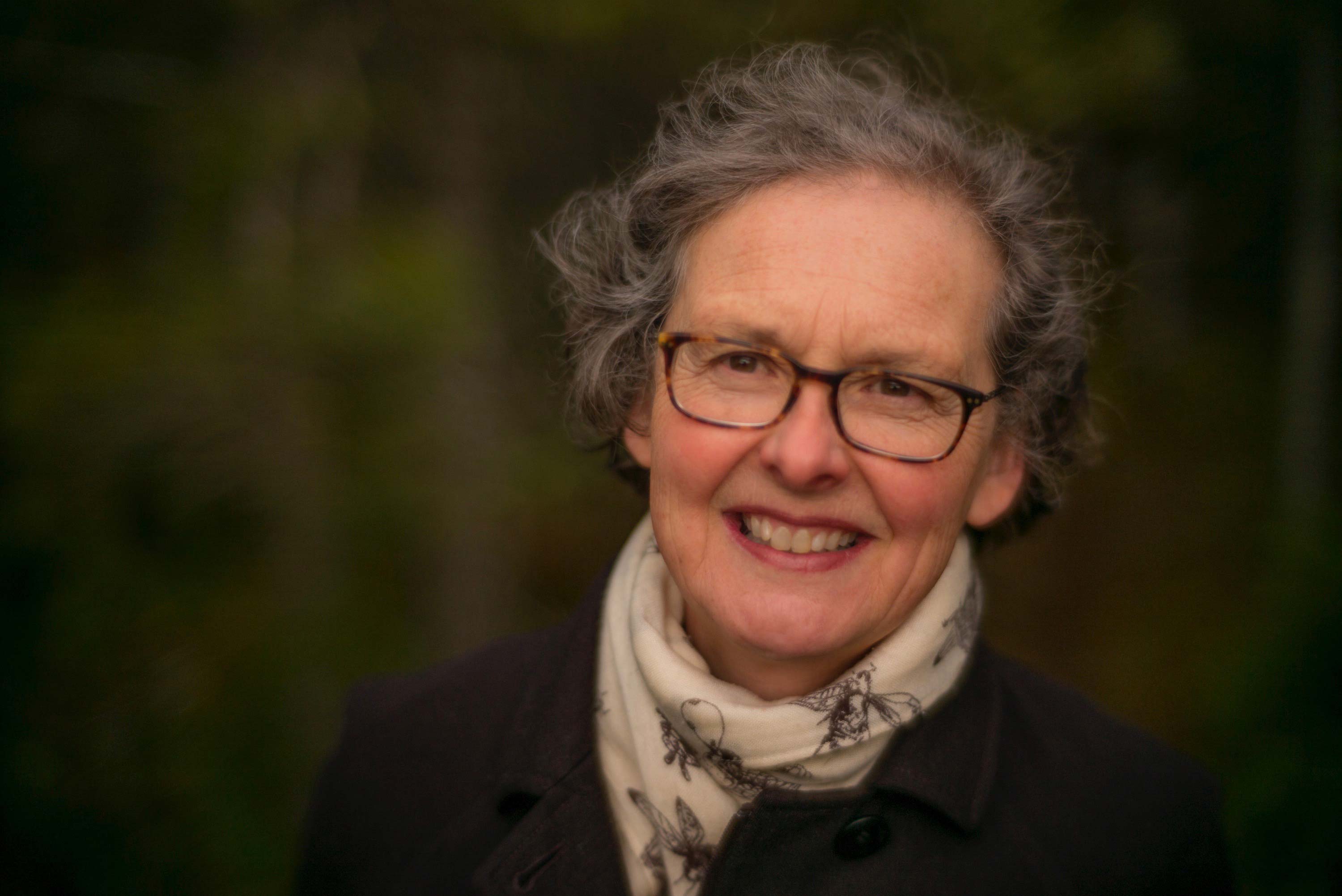 Marlene Creates lives in Portugal Cove, Newfoundland and Labrador, surrounded by the six-acre patch of boreal forest that has been the focus of her work since 2002.
Since the mid-1970s her work has been presented in over 350 solo and group exhibitions and screenings across Canada and abroad. She has also presented over 200 guest lectures, in Canada, Chile, Italy, the United Kingdom, and the United States. She was an invited panelist at the Fifth National Women in Photography conference in Boston (1997).
She has been the curator of several exhibitions, has worked in artist-run centres (SAW Gallery, Ottawa; and Eastern Edge Gallery, St. John's), and has taught visual arts at Algonquin College, the University of Ottawa, and the Nova Scotia College of Art & Design. She was a director of the Photography Program at the Banff Centre (1991) and an invited academic visitor for the Art, Space + Nature MFA program at the Edinburgh College of Art (2015).
Marlene Creates received a 2019 Governor General's Award in Visual and Media Arts for "Lifetime Artistic Achievement." Some of her other awards include Artist of the Year from the Newfoundland and Labrador Arts Council (1996), the CARFAC National Visual Arts Advocate Award (2009), the VANL-CARFAC Long Haul Award for Excellence in Visual Arts (2009), the BMW Exhibition Prize at the Scotiabank CONTACT Photography Festival in Toronto (2013), and the Grand Jury Award at the Yosemite International Film Festival (2014). She was elected to the Royal Canadian Academy of Arts in 2001.
Marlene Creates is represented by Paul Petro Contemporary Art, Toronto.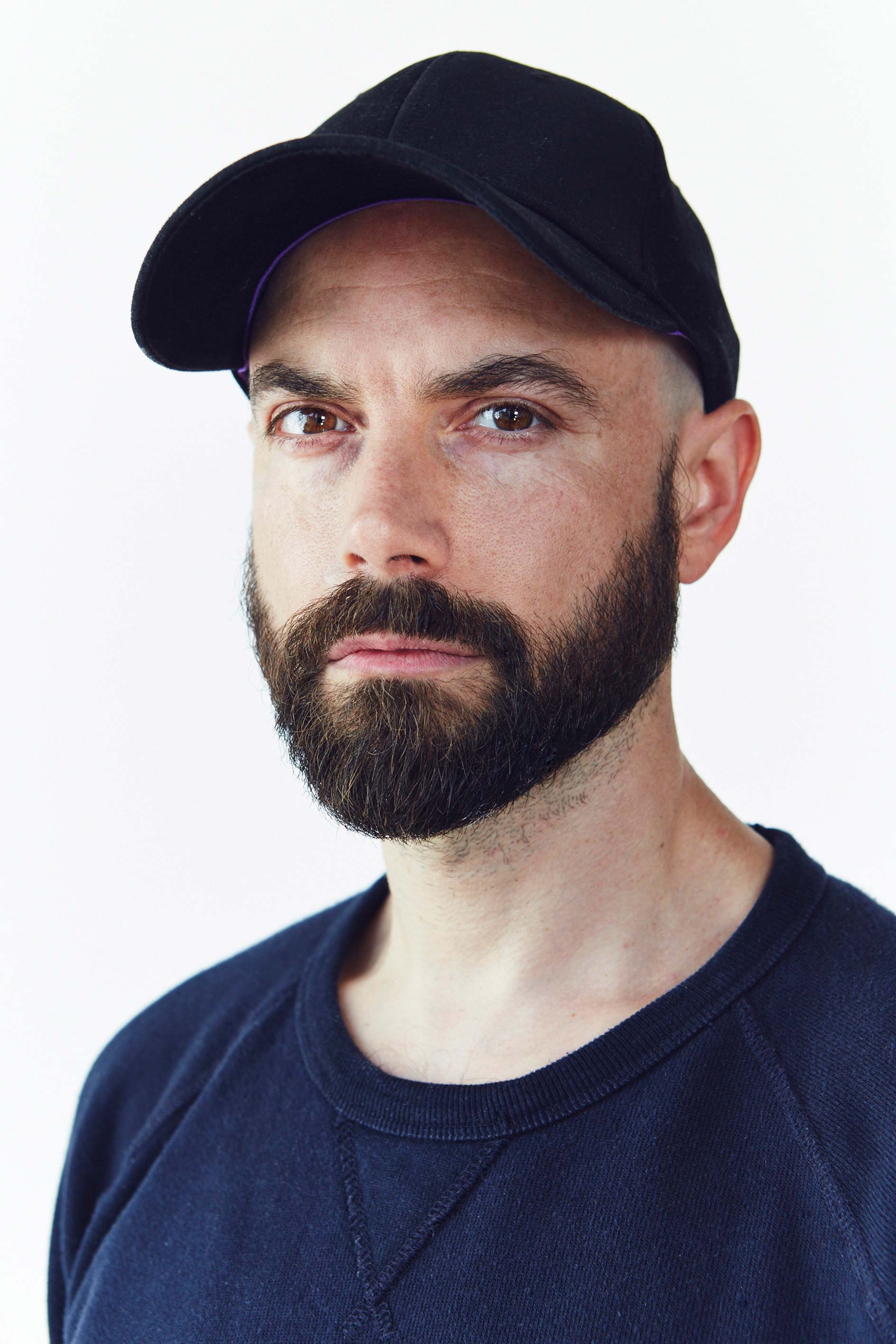 Chris Curreri is a Canadian artist who works with film, photography and sculpture. Recent exhibitions include: The Ventriloquist at Daniel Faria Gallery (Toronto, Canada); The Way We Are 1.0 at the Weserburg Museum für moderne Kunst (Bremen, Germany), Sleeping with a Vengeance and Dreaming of a Life at Litost (Prague, Czech Republic), 2017 Canadian Biennial at National Gallery of Canada (Ottawa, Canada), Unruly Matter at Daniel Faria Gallery (Berlin, Germany/Toronto, Canada), La Biennale de Montréal 2016 at Musée d'art contemporain de Montréal (Montréal, Canada), Compassionate Protocols at Callicoon Fine Arts (New York, USA), Central China International Ceramics Biennale at Henan Museum (Zhengzhou, China), So Be It at Gardiner Museum (Toronto, Canada), and Surplus Authors at Witte de With (Rotterdam, The Netherlands). His films have been screened at: Image Forum Festival, Japan; Festival Internacional de Cine de Mar del Plata, Argentina; and the Toronto International Film Festival, Canada. He holds an MFA from the Milton Avery Graduate School for the Arts at Bard College.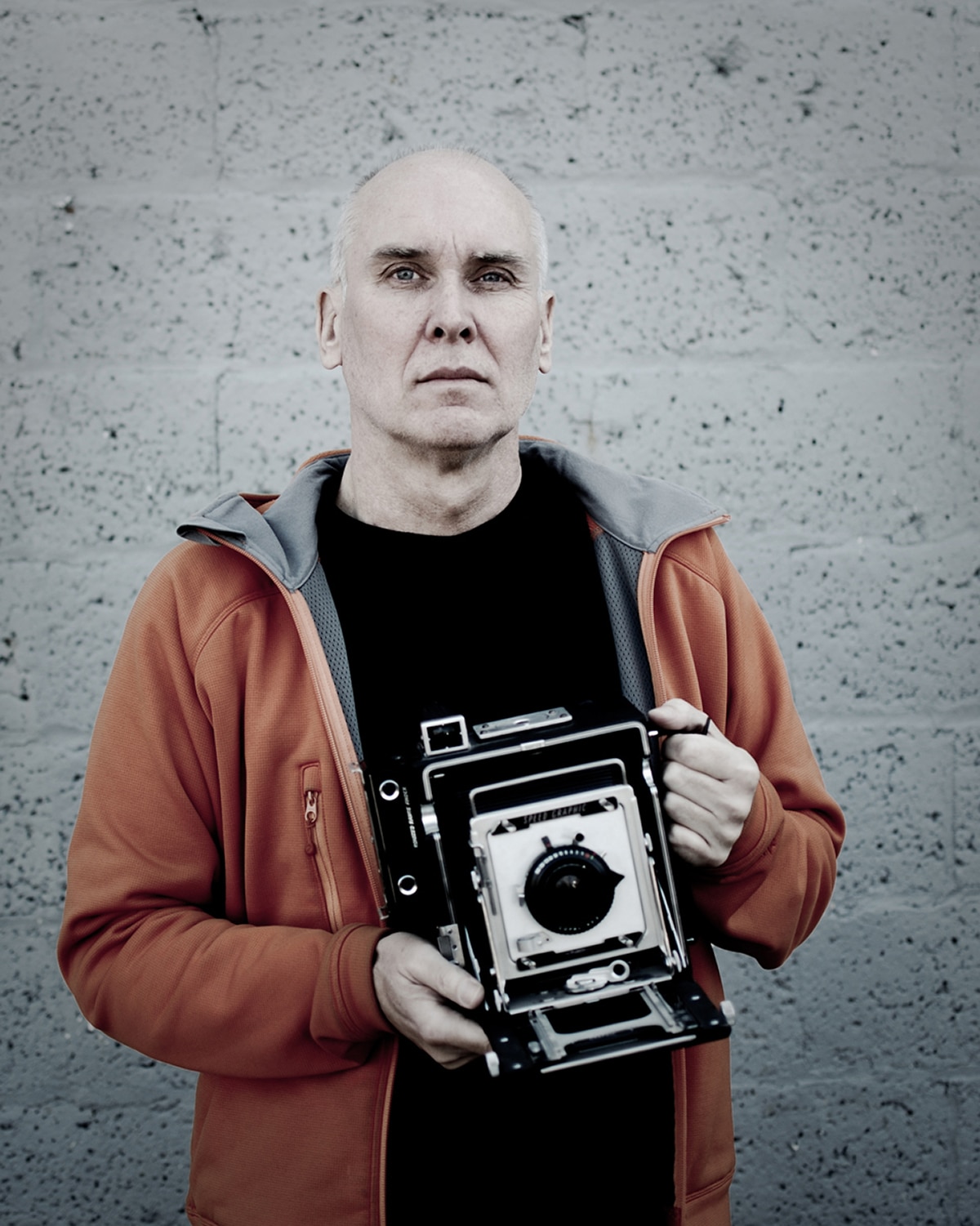 Born in Winnipeg. Manitoba, 1952. William (Bill) Eakin studied at the Vancouver School Of Art from 1971 to 1974. and subsequently for a year at the School of the Museum of Fine Arts in Boston. Eakin has had 50 one-person shows over the course Of his career and has participated in an equivalent number of group exhibitions. He has exhibited throughout Canada. the United States. Australia. the Netherlands, Japan, and Taiwan. He was awarded the 2013 "Arts Award Of Distinction" by the Manitoba Arts Council in recognition of his lengthy and significant contribution to the arts in Manitoba. and was also awarded the prestigious Duke and Duchess Of York Prize in Photography in 1996.
Eakin's photographs are included in many public and corporate collections including the Canadian Museum Of Contemporary Photography, the Canada Council for the Arts Art Bank. the Manitoba Arts Council, Cadillac Fairview Corp., as well as numerous private collections nationally and internationally.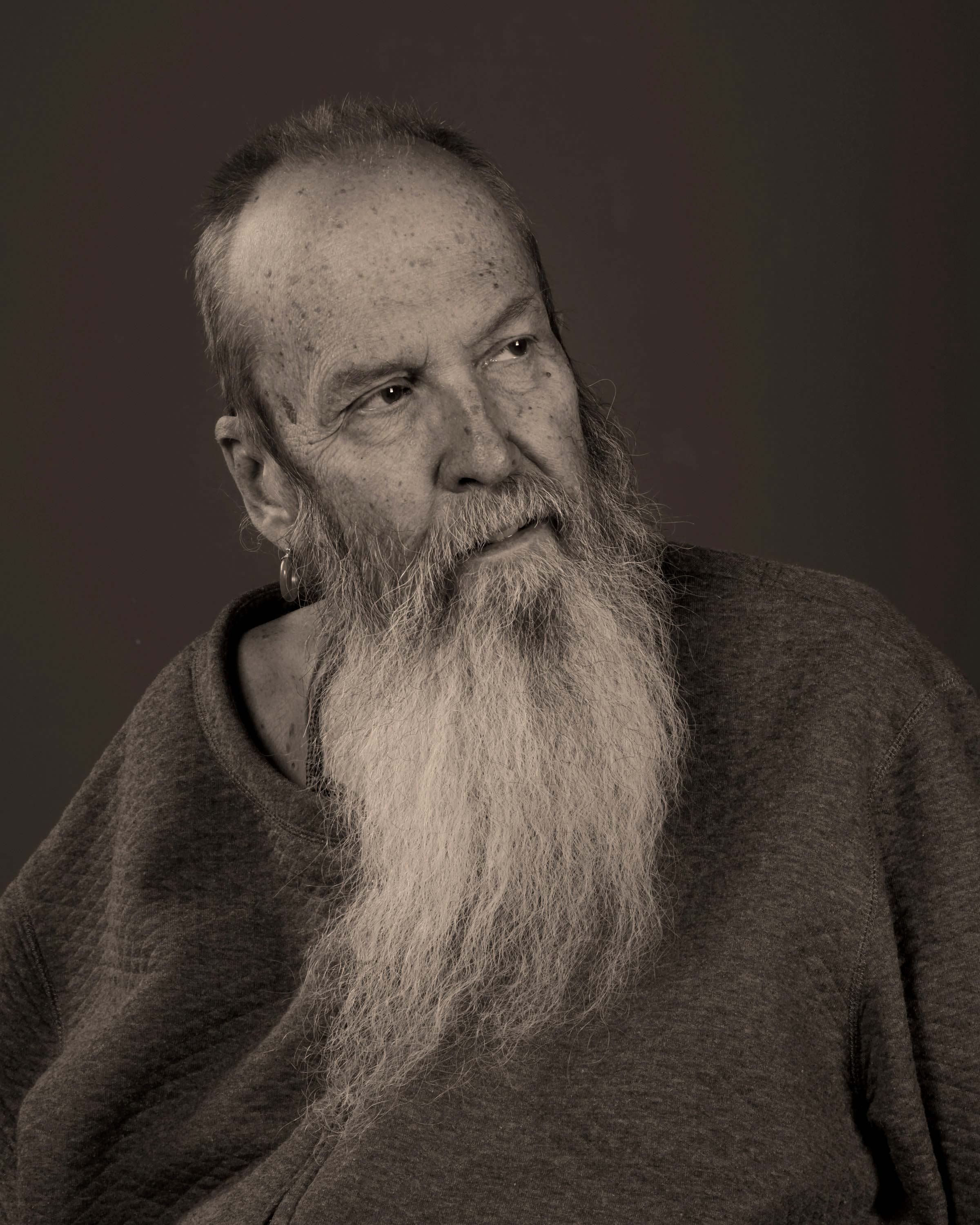 Born in Niagara Falls in 1946, Evergon is among Canada's most important contemporary photographers. The aesthetic of his images is combined with the imperative of taking a political and social stand by which he affirms his homosexuality and a fantastical universe all his own. His career consists of almost 50 years of work and research, as well as university teaching. His major themes include sexual intimacy, gender construction, the aging body and body image. His work often references art history, including questioning of its canons, the sexual a priori and masculinized tropes.
Evergon is known for his use of the full gamut of traditional and innovative techniques of photography: cyanotype, collage, composite polaroid images, large-scale Polaroid. He created tableaus illustrating a race of "Ramboys", half satyr, half urban adventurer. In the early 2000s, his Margaret and I series explored sexuality and aging, with the artist, at his mother's request, agreeing to her posing for him after having photographed her 15 years earlier. In these deliberately literal images, the artist defies prevailing aesthetic models.
His work has been widely shown in Canada, the United States and abroad. It also figures in several public and private collections in Canada and internationally. Several monographs and reference works demonstrate that his practice has truly participated in the development of contemporary art here and elsewhere. Evergon lives and works in Montréal. 
Sarah Anne Johnson lives and works in Winnipeg where she was born in 1976.
She studied Fine Arts at the University of Manitoba and completed her Graduate studies at the Yale School of Art in 2004. Widely recognized internationally, Johnson's work has been exhibited in Canada, the United States, England, France, China and Australia. She has had solo exhibitions at the AGO, Toronto, the Southern Alberta Art Gallery, Lethbridge and the
Contemporary Art Museum, Raleigh, North Carolina (survey exhibition accompanied by a multiauthored book), as well as regular exhibitions at her Toronto, Montreal and New York galleries. Her work has been included in group exhibitions at the Metropolitan Museum of Art, New York, the Musée des beaux-arts de Montréal, La Maison Rouge, Paris and the Massachusetts Museum of Contemporary Art, North Adams, among numerous others. Johnson's work is found in major public collections including The National Gallery of Canada, Ottawa, The AGO Toronto, The Metropolitan Museum of Art, New York, The Phillips Collection, Washington, DC and the Guggenheim Museum, New York. She is the recipient of the inaugural Grange Prize (AMIA Prize) and has been shortlisted twice for the Sobey Art Award. Johnson has taught photography at the Yale School of Art and Emily Carr University, and has received several commissions, among them the BMO Project Room and a 144-foot-long mural for CONTACT Photography Festival.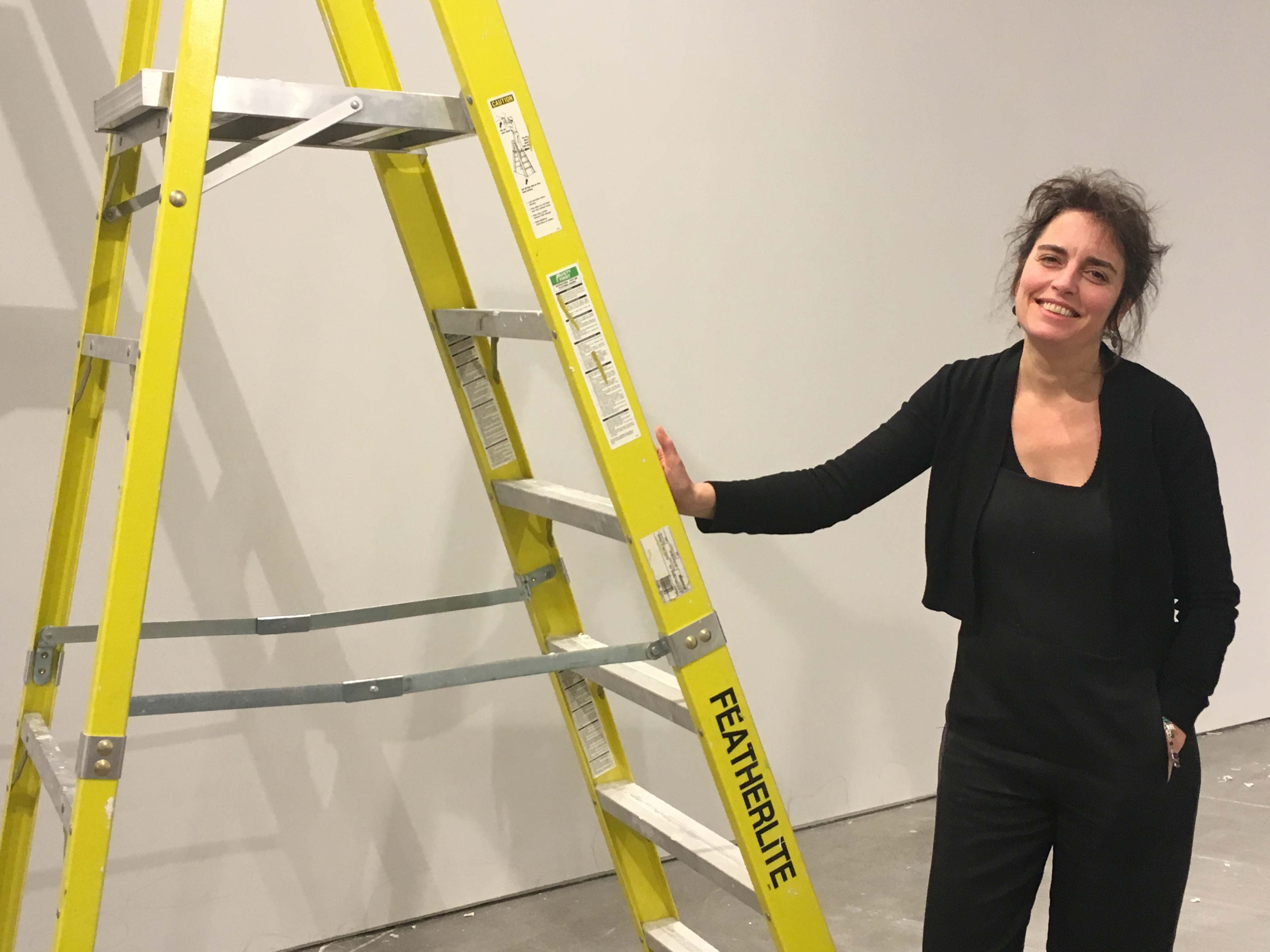 Born in 1971 in Montréal where she lives and works, Emmanuelle Léonard holds a master's degree from University du Québec à Montréal. Her work has been shown in numerous solo and group exhibitions, including at the Musée d'art contemporain de Montréal, Optica, VOX, Galerie de l'UQAM and Mois de la Photo (Montréal); at Kunsthaus Dresden and Neuer Berliner Kunstverein (Germany); at Mercer Union and Gallery 44 (Toronto); at Glassbox (Paris); at L'œil de poisson (Québec), etc. She has participated in artist residencies at Villa Arson (France), the Christoph Merian Foundation (Switzerland) as well as the Finnish Artists' Studio Foundation, and was bestowed the Pierre-Ayot Award in 2005. She was featured in a 2012 exhibition at the Art Gallery of Ontario, Toronto, as part of the International Grange Prize for which she was nominated, and in 2013 at Le Fresnoy, France, as part of the À Montréal, quand l'image rode exhibition, by curator Louise Déry.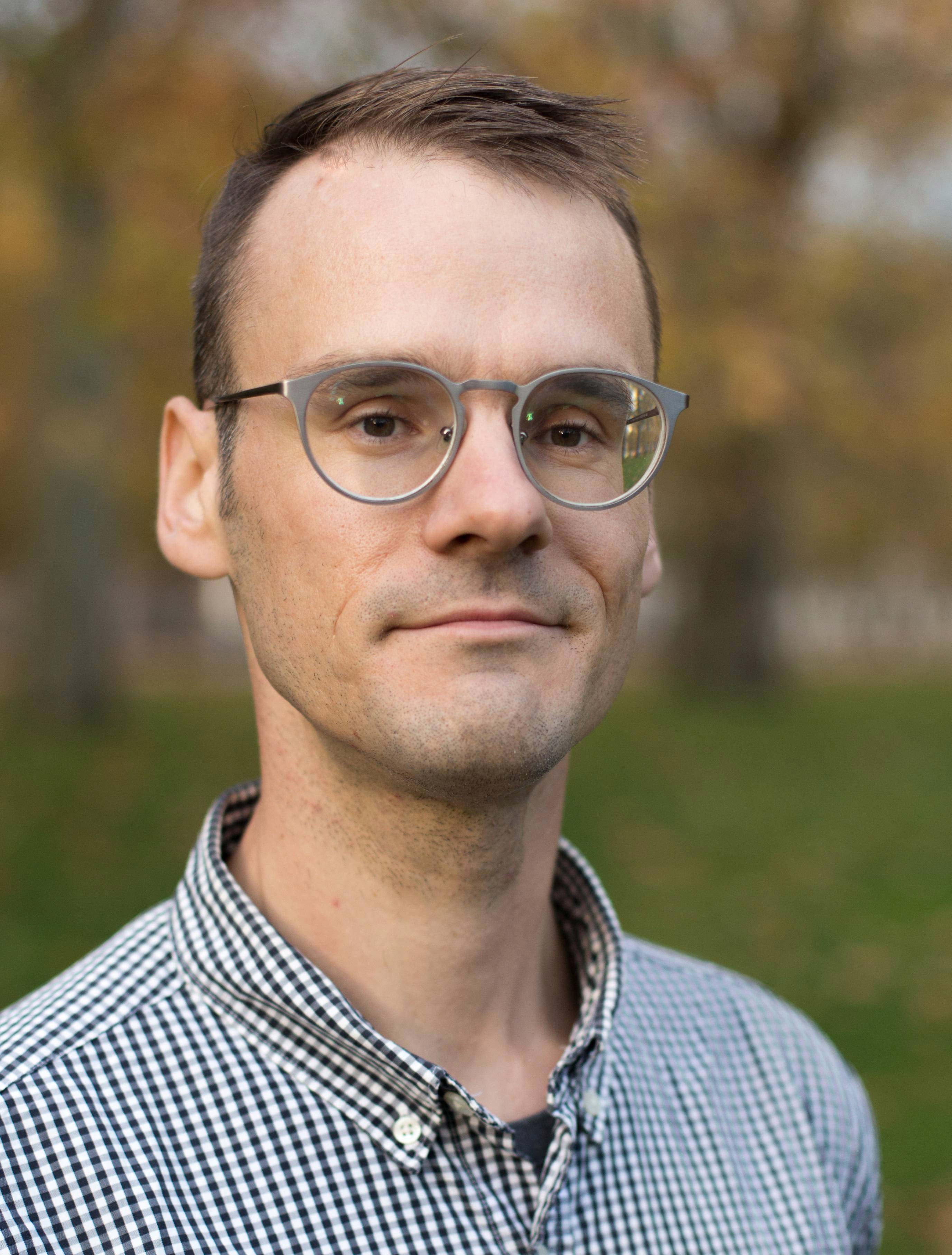 Evan Rensch is a Canadian photographer and visual artist. He holds a Bachelor of Arts degree from Mount Allison University in Sackville, New Brunswick and a Master of Fine Arts degree from NSCAD University in Halifax, Nova Scotia. For the past ten years, he has based his practice in the small community of Dawson City, Yukon. Since arriving in Dawson, he has been an active volunteer, employee, and member of the Klondike Institute of Art & Culture and the ODD Gallery, Canada's northernmost artist-run centre.
Rensch's photographic work has been featured in exhibitions throughout Canada and the United States. He is a recipient of visual arts grants from Arts NB, Arts NS, Yukon Department of Tourism & Culture as well as the Canada Council for the Arts. In 2018, his solo exhibition Into the Fire was selected as a Featured Exhibition of the Contact Photography Festival in Toronto, Ontario. In 2020, he will be an artist in residence at the Vermont Studio Center in Johnson, VT, where he will conduct a new period of research into the nineteenth century practice of silver-gelatin dry plate photography.
Rensch's completed artistic projects are all based in documentary practice. He is influenced by the histories of modernist portraiture and landscape photography, specifically by the photographers August Sander, Eugène Atget, and Walker Evans.  Thematically, his work explores notions of place, memory, and labour, and their role in the formation of human identity. Rensch's projects are social and collaborative in nature, and he is specifically focussed on photographing communities typically rendered invisible within capitalism and contemporary media culture.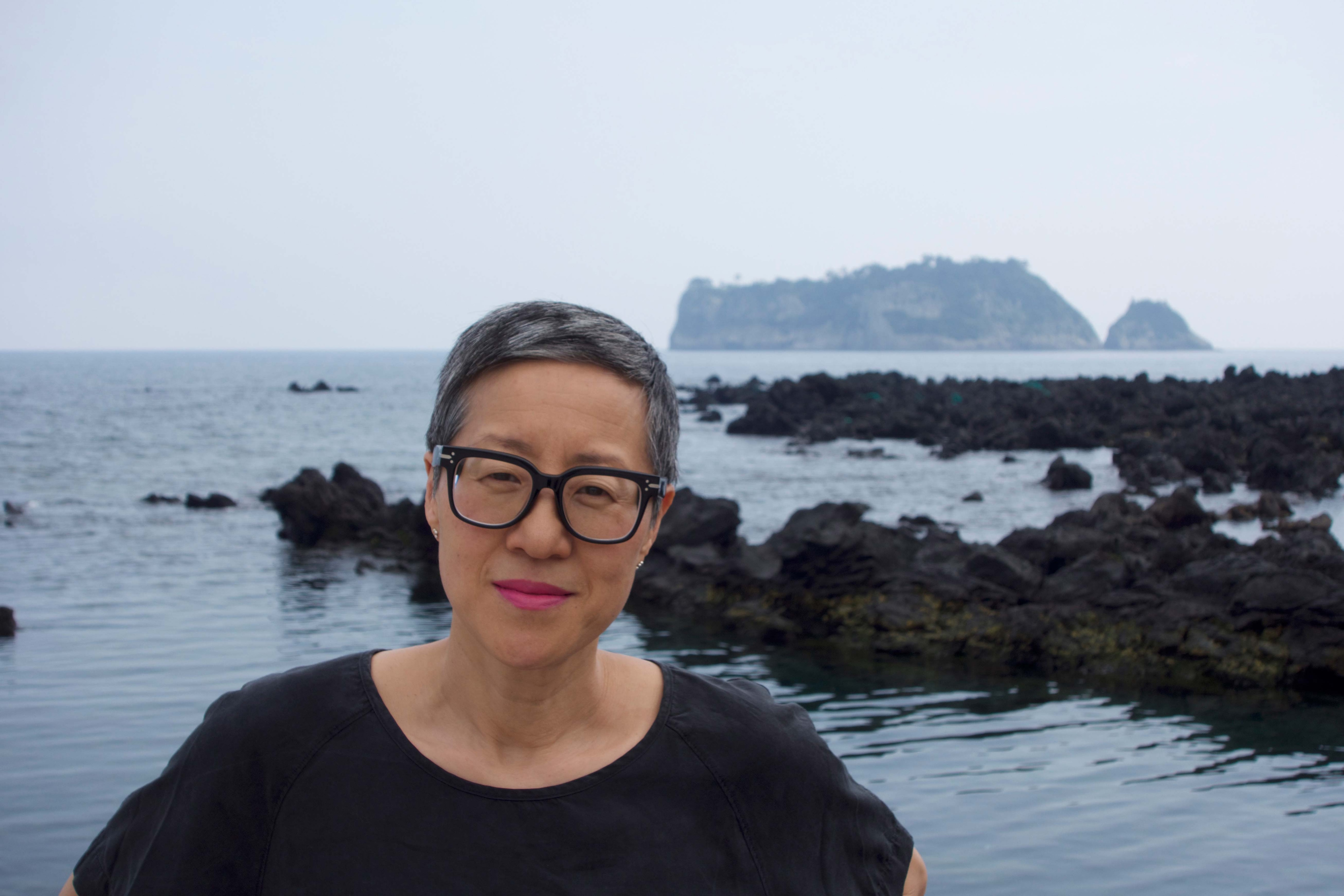 Jin-me Yoon is a Korean-born, Vancouver-based artist. Since the early 1990s, her lens-based practice has critically examined the construction of self and other in relation to her own direct and inherited history, as well as within broader geopolitical contexts. Unpacking stereotypical assumptions and dominant discourses, Yoon's work has examined gender and sexuality, culture and ethnicity, citizenship and nationhood. Adopting a wider and wider lens over time, her practice has become a deep investigation into entangled local and global histories existing at specific sites within the context of transnationalism.
Presented in over 200 solo and group exhibitions, Jin-me Yoon has shown her work across North America, Asia, and Australia, and in select institutions worldwide. She has delivered 80 guest lectures throughout Canada and the United States, and in Korea, Mexico, Ireland, Japan, Spain, and India. Her work is held in 17 Canadian and International public collections, including the National Gallery of Canada, Royal Ontario Museum, Vancouver Art Gallery and Seoul Museum of Art.
In 2009, Yoon was selected as a finalist for the Grange Prize (now AIMIA, the AGO's Photography Prize); in 2013 she was awarded the Smithsonian Artist Research Fellowship; and in 2017, Yoon was included in Landmarks/Repères, one of 12 leading Canadian artists commissioned to make work for Canada's 150th anniversary.
A Professor of Visual Art at Simon Fraser University, in 2018, Jin-me Yoon was elected as a Fellow into the Royal Society of Canada, a council of distinguished Canadian scholars, humanists, scientists and artists.
Currently, a touring solo exhibition surveying Yoon's work is taking place across the province of Quebec. Organized by Musée D'Art Joliette, over the next years it will travel to various galleries across the country. In 2021 the Vancouver Art Gallery is also organizing a retrospective. The exhibition will tour nationally and internationally, and will be accompanied by a monograph exploring her extensive practice over the past 30 years.